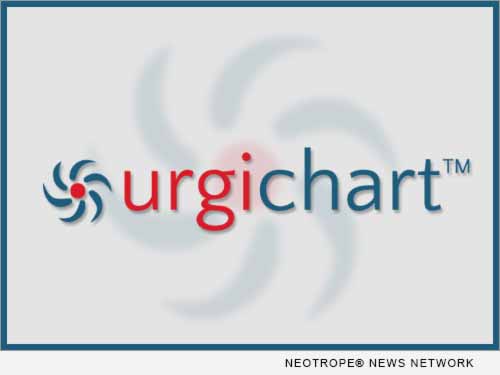 WALTHAM, Mass. /Massachusetts Newswire/ — Forerun Inc. today announced it has joined the ADP(R) AdvancedMD(R) Marketplace to help private medical practices in urgent care by providing UrgiChart – an intuitive electronic health record enabling physicians to document efficiently, freeing up more time for patient interaction, streamlining clinical decision-making and increasing operational improvement.
UrgiChart provides fast and comprehensive charting with a logical flow designed by physicians. UrgiChart's innovative architecture and user interface ensures that quality of care and documentation is never compromised by the providers need for speed. It also assures accurate capture of charges and seamlessly integrates with ADP AdvancedMD's practice management.
Forerun Inc. has partnered with ADP AdvancedMD, a leader in practice management, and pioneer of Big Data reporting for smaller medical practices. The Marketplace allows independent medical practices to extend the power of ADP AdvancedMD with cloud apps and services to build a better practice.
"We created the AdvancedMD Marketplace to provide our clients with the most comprehensive selection of leading tools and services, and the goal of an efficient workflow for their practice," said Shane Curtis, VP of Business Development. "Our objective has always been to make our technologies more flexible, more insightful and ultimately, more unified with the simplicity that practices need to manage a technology ecosystem with minimal IT knowledge or involvement."
Ken Wolfe, Forerun's CEO said, "AdvancedMDs clients can now easily access the full functionality of Urgichart. Thanks to the Marketplace, leading urgent care clinics now have the option to use a top-tier practice management software with Forerun's specially designed Urgent Care EHR. This integrated and seamless fitted solution is built to meet the needs for the busiest of Urgent Cares who must juggle speed of documentation with quality of care."
John Shufeldt, MD, JD, MBA, FACEP, Founder at Urgent Care Integrated Network stated, "UrgiChart has accomplished the EHR trifecta: Efficiency, Patient Safety, and Thoroughness."
The Marketplace includes more than 60 products and services, selected for their ability to improve the productivity of practices using AdvancedMD software. More than two-thirds of the products are from third-party companies, such as Forerun's UrgiChart.
Additional Resources:
* Visit Forerun on the Marketplace for UrgiChart: http://www.advancedmd.com/marketplace/view/forerun-urgicare-manager.
* Experience the AdvancedMD Marketplace: http://www.advancedmd.com/marketplace.
* Read more on the AdvancedMD blog: http://www.advancedmd.com/blog/marketplace.
About Forerun:
Forerun, Inc. is a leading innovator of electronic documentation and care management solutions for hospital emergency departments, free-standing EDs and urgent care centers. The Forerun solutions platform was developed by physicians, for physicians, to enable emergency medicine caregivers to accelerate the documentation of patient care, while enhancing patient safety and the quality of care. Founders include leading emergency medicine practitioners and IT experts associated with Beth Israel Deaconess Medical Center and Harvard Medical School. Forerun is headquartered in Waltham, Massachusetts.
Visit http://www.urgichart.com/ for additional information.
Copyright © 2015 MassachusettsNewswire™ and Neotrope®. Massachusetts Newswire is a publication of the Neotrope News Network and a TM of Neotrope.