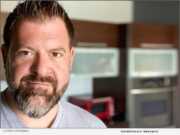 ORLANDO, Fla., Sept. 11, 2020 (SEND2PRESS NEWSWIRE) -- Brand Messaging Strategist Loren Weisman of FSG Messaging and Optics is asking both readers and aspiring authors to have a closer look at the motivational, inspirational, coaching and success books that are being released and marketed faster than ever.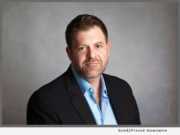 WINTER GARDEN, Fla., June 27, 2018 (SEND2PRESS NEWSWIRE) -- Brand Strategist and speaker Loren Weisman is asking people that when they answer what they did on their summer vacation as far as marketing and promoting is concerned to answer with being authentic, true and humble.
VERO BEACH, Fla., Jan. 9, 2018 (SEND2PRESS NEWSWIRE) -- Branding Strategist and Keynote Speaker Loren Weisman announces that he will be appearing in early 2018 on The Roberts and Lowe CEO Entrepreneur Cruise, Bob Harrison's Hawaii Increase Event, Natasha Senkovich's Intuition to Raise your income Global Summit and The Business Excellence Summit hosted by Kay Sanders. Weisman will also be appearing at a series of private engagements ranging from Atlanta to Miami in the first quarter of 2018.