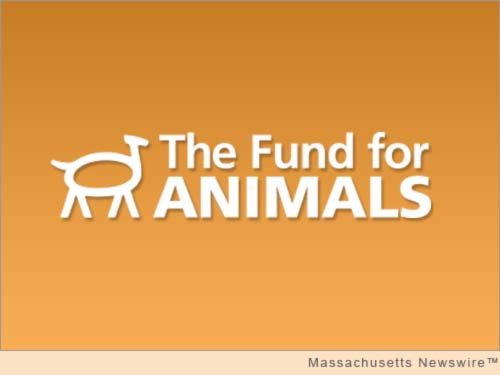 BARNSTABLE, Mass. /Massachusetts Newswire/ — Sharon Young, Marine Issues Field Director for the Humane Society of the United States and a former marine mammal researcher, will discuss "Seals: Beauty and the Beast," Wednesday, February 25, 2015 from 6-8 p.m. at Cape Cod Beer, 1336 Phinney's Lane, Hyannis. The event is part of Cape Wildlife Center's Wildlife on Tap lecture series.
A donation of $10 per person in advance or $12.50 at the door will include admission and snacks. All proceeds will help Cape Wildlife Center care for about 2,000 patients in 2015. The brewery's award-winning beer will be available for purchase.
Young specializes in marine mammal conservation and policy and has served on several federal task forces addressing the management of human interactions with seals and sea lions. Her presentation will address common questions about one of our most fascinating coastal species, including: What's the difference between gray and harbor seals? What do seals really eat? What is their impact on our coastal ecosystem? What threats do seals face? Are there too many seals? What laws protect them?
This event is the second in a series of four lectures presented as part of Cape Wildlife Center's 2015 Wildlife on Tap lecture program. The monthly lectures, each of which will feature an expert discussing an intriguing ocean animal, will all be held on Wednesday evenings, from 6 to 8 p.m., at Cape Cod Beer.
All lectures are expected to sell out in advance; to avoid disappointment, guests are asked to purchase tickets as soon as possible, either in person at Cape Cod Beer, 1336 Phinney's Lane, Hyannis; at Cape Wildlife Center, 4011 Main St. Barnstable; or online via the "donation" tab on Cape Wildlife Center's Facebook page. For more information, call Cape Wildlife Center at (508) 362-0111.
The final two 2015 Wildlife on Tap speakers, both preeminent experts in their field, are:
March 18 – Kathy Zagzebski, President and Executive Director – The National Marine Life Center, discussing sea turtles
April 15 – Simon Thorrold, Senior Scientist, Biology – Woods Hole Oceanographic Institution, discussing sharks.
More information: fundforanimals.org .
Facebook: https://www.facebook.com/CapeWildlifeCenter