Home
Tags
Adventure travel
Tag: adventure travel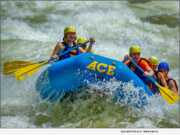 OAK HILL, W.Va. /Massachusetts Newswire - National News/ -- ACE Adventure Resort kicked off the New River Gorge National Park rafting season with their first rafting trip on Friday, March 26, 2021. Last year brought a welcomed increase in outdoor recreational activities such as rafting, climbing, mountain biking, as more Americans turned to outdoor vacations and reduced or eliminated foreign travel in response to the global pandemic.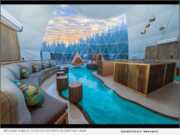 TEMPE, Ariz. /Massachusetts Newswire - National News/ -- Clear Sky Resorts announces the launch of America's first and only resort of its kind with the June 2021 grand openings of our properties at two of the most coveted vacation destinations in the West - Grand Canyon National Park and Glacier National Park.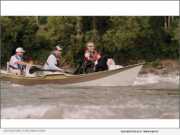 BOILING SPRINGS, Pa., July 8, 2020 (SEND2PRESS NEWSWIRE) -- Co-owners Cody Meassick and Chris Paradysz present the opening of Adventure Explorations, a multi-disciplined, concierge adventure company using top-notch gear and guides to create custom experiences. With discovery at its heart, adventure creates extraordinary moments of clarity, truth and connection.
WILLISTON, Vt., June 27, 2019 (SEND2PRESS NEWSWIRE) -- With growing demand from travelers to discover and experience the best of the world on their own terms, Country Walkers, the leading provider of walking adventures, today announced the addition of a new travel option: Flex-Guided tours.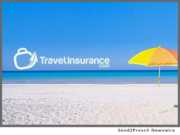 NEW YORK, N.Y., Jan. 11, 2018 (SEND2PRESS NEWSWIRE) -- TravelInsurance.com today outlined five key points retirees should consider in regard to travel insurance before they hit the road in the coming year. 'While travel can be complicated at any age, retirees are faced with additional considerations, especially when it comes to medical coverage,' said Stan Sandberg, co-founder.