Home
Tags
Affordable housing
Tag: affordable housing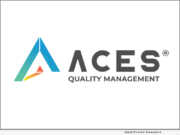 DENVER, Colo. /Massachusetts Newswire - National News/ -- ACES Quality Management® (ACES), the leading provider of enterprise quality management and control software for the financial services industry, today announced the Minnesota Housing Finance Agency has selected ACES' flagship platform ACES Quality Management & Control® software to support its mortgage origination compliance and quality control (QC).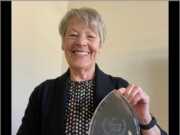 ATLANTA, Ga. /Massachusetts Newswire - National News/ -- Down Payment Resource (DPR), the nationwide database for U.S. homebuyer assistance programs, today announced that Ruth Johnson, founder and CEO of Homes for Heroes, has been selected the winner of its fourth annual 2021 Beverly Faull Affordable Housing Leadership Award.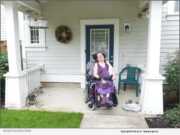 PORTLAND, Ore., Aug. 6, 2020 (SEND2PRESS NEWSWIRE) -- Community Vision, a leader in advancing self-advocacy and person-focused housing for people who experience intellectual and developmental disabilities, received a $100,000 grant from the Kuni Foundation to enhance housing access efforts.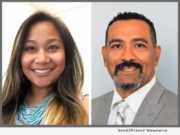 LOS ANGELES, Calif., Oct. 25, 2017 (SEND2PRESS NEWSWIRE) -- The Coalition for Responsible Community Development (CRCD), a South LA based non-profit serving the community through youth, workforce and economic development initiatives, is proud to announce the addition of two members to their executive leadership team, Chief Operating Officer Angela LoBue and Chief Real Estate and Economic Development Officer Alejandro Martinez. The increase in senior staff will allow CRCD to develop new programs and initiatives while expanding their footprint.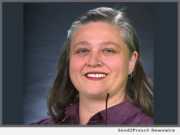 DELRAY BEACH, Fla., May 3, 2017 (SEND2PRESS NEWSWIRE) -- Last week's American Institute of Architects (AIA) National Conference in Orlando united the country's leading decision makers from across the industry for innovative presentations on the best practices for building a better world. Choli Aronson, Senior Associate at Currie Sowards Aguila Architects in Delray Beach, addressed the hot button topic of social responsibility in architecture.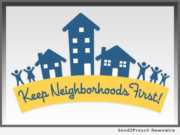 LOS ANGELES, Calif., March 22, 2017 (SEND2PRESS NEWSWIRE) -- A growing alliance of affordable housing advocates, local neighborhood renters and homeowners, hotel employees and hotel representatives gathered today in front of Los Angeles City Hall to call on City officials to adopt smart regulations for short-term rentals, according to Keep Neighborhoods First.