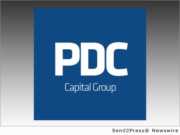 COSTA MESA, Calif., Feb. 20, 2015 (SEND2PRESS NEWSWIRE) -- Emilio N. Francisco, Chairman and Chief Executive Officer of private equity firm PDC Capital Group, announced that PDC is raising $45 million in EB-5 immigrant investor funds to assist biodegradable organic chemical products firm Clear Currents, Inc.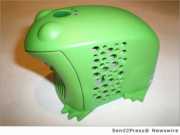 VANCOUVER, British Columbia, Nov. 10, 2014 (SEND2PRESS NEWSWIRE) -- While Peon may look like an inconspicuous little plastic frog, he is about to make a vital contribution to global conservation efforts, by watering plants using water - well - out of thin air. It's all thanks to Canada's Waterator Industries Inc., who are pioneering a new use for Atmospheric Water Generation. With less than 3 percent of the world's water being drinkable, the device will save the precious stuff coming out of taps from being used for a non-consumable purpose.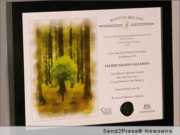 CLEVELAND, Ohio, Feb. 24, 2014 (SEND2PRESS NEWSWIRE) -- Ever Irish Gifts, an e-commerce site, today announced a distinctive way to celebrate a loved one's birthday, anniversary or marriage or to memorialize someone's life - plant a tree in Ireland in their honor or memory.