Home
Tags
Albuquerque Business
Tag: Albuquerque Business
ALBUQUERQUE, N.M., Jan. 7, 2020 (SEND2PRESS NEWSWIRE) -- 4Ry Inc. announced today that 4Ry and Texas A&M AgriLife Research have signed a research agreement. They will collaborate with the USDA's Agricultural Research Service (ARS) to more efficiently and effectively spray cattle to eliminate cattle fever ticks.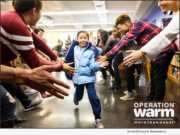 ALBUQUERQUE, N.M., Dec 3, 2019 (SEND2PRESS NEWSWIRE) -- Just a few weeks before their first birthday, Morrison Outdoors is joining the Pledge 1% movement and donating 1% of all revenue from 2019 to Operation Warm, a registered non-profit providing new winter coats for children who need them.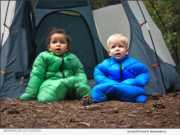 ALBUQUERQUE, N.M., Oct. 4, 2019 (SEND2PRESS NEWSWIRE) -- Morrison Outdoors, just 7 months removed from their launch campaign on Kickstarter, have brought their line of Little Mo Baby Sleeping Bags to over 60 REI locations across the U.S.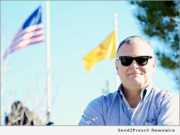 ALBUQUERQUE, N.M., July 20, 2016 (SEND2PRESS NEWSWIRE) -- New Mexico-based writer Daniel P. Douglas announces his science fiction Cold War thriller short script, "Glimpse," has advanced to the quarterfinals of the 2016 Page International Screenwriting Awards. The awards competition was established in 2003 by an alliance of Hollywood producers, agents, and development executives.