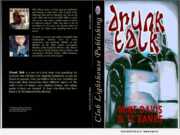 ANAHEIM, Calif. /Massachusetts Newswire - National News/ -- Authors Mike Davis AND TL Banks would like to announce their new book "Drunk Talk" (ISBN: 979-8675709625). "Drunk Talk" is a one-of-a-kind book with something for everyone and will have you laughing hysterically as you are forced to question what you believe to be true.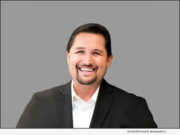 ANAHEIM, Calif. and HOUSTON, Texas, June 6, 2019 (SEND2PRESS NEWSWIRE) -- EPIC Insurance Brokers and Consultants, a retail property, casualty insurance brokerage and employee benefits consultant, announced today that Kevin Ach, Vice President of Risk Assurance for EPIC's Integrated Risk Solutions Practice will moderate the Executive Afternoon session on loss prevention at the National Retail Foundation's "NRF Protect" Conference, June 11 in Anaheim, Calif.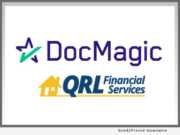 ANAHEIM, Calif., Oct. 29, 2018 (SEND2PRESS NEWSWIRE) -- Annual CUNA Lending Council Conference -- DocMagic, Inc., the premier provider of fully-compliant loan document preparation, regulatory compliance and comprehensive eMortgage services, announced that QRL Financial Services (QRL), a nationwide provider of residential mortgage lending services for community banks and credit unions, has leveraged its eVault technology to purchase eNotes. The announcement was made during the 24th Annual CUNA Lending Council Conference at the Disneyland Hotel in Anaheim, Calif.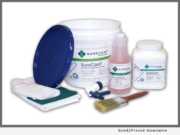 ANAHEIM, Calif., July 26, 2018 (SEND2PRESS NEWSWIRE) -- SureCoat Systems today announced that the launch of their newest gallon and half-gallon SureCoat and SureSet Repair Kits are now available on Amazon. As a result, thousands of contractors and DIY-ers across the country will now have access to these repair kits.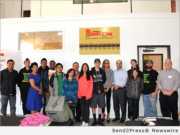 ANAHEIM, Calif., March 18, 2016 (SEND2PRESS NEWSWIRE) -- Students at an Anaheim High School received a hands-on chance to learn the basics of business, community leadership, and the lost art of woodworking with local kitchen-and-bath remodeling company Mr Cabinet Care.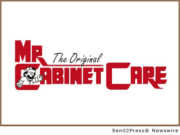 ANAHEIM, Calif., Jan. 26, 2016 (SEND2PRESS NEWSWIRE) -- Mr. Cabinet Care of Anaheim has won 'Best Of Houzz' in Customer Service by Houzz(R), the leading platform for home remodeling and design. The 29-year-old kitchen remodeling company was chosen by the more than 35 million monthly unique users that comprise the Houzz community from among more than one million active home building, remodeling and design industry professionals.