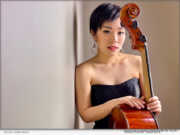 ARLINGTON, Mass. /Massachusetts Newswire/ -- The Arlington Philharmonic Orchestra will perform the United States premiere a composition written in 1781 by Marianna Martines, a student of Franz Joseph Haydn. Martines work is the overture to her oratorio "Isacco." This edition by the Philharmonic Orchestra's Music Director Orlando Cela aims to preserve as much as possible the intentions of the composer, and show the mastery of Martines.
ARLINGTON, Mass. /Massachusetts Newswire - National News/ -- Founded by husband-and-wife team Jamie and Amanda Leef in 2017, Heal Vet is located in the Mount Auburn neighborhood intersecting Cambridge, Belmont and Watertown. Their new 48 panel solar electric system, designed and installed by SunBug Solar, is the finishing touch on an environmentally-conscious workplace.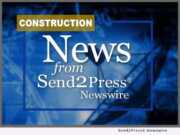 ARLINGTON, Texas, Nov. 30, 2020 (SEND2PRESS NEWSWIRE) -- Perfection Garage Door Repair the best garage repair and installation in Arlington, TX. The company offers a wide range of garage door services for residents in Arlington.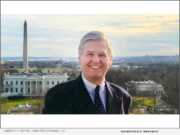 ARLINGTON, Va., May 28, 2020 (SEND2PRESS NEWSWIRE) -- pExchange LLC, a leading provider of innovative government PPBE budgetary software, database management and advanced analytics solutions, just announced that James F.X. Payne has joined the company as Vice President of Special Projects.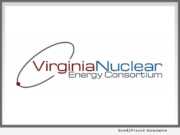 ARLINGTON, Va., April 30, 2020 (SEND2PRESS NEWSWIRE) -- Innovations in nuclear energy will play a vital role in reaching Virginia's goal to be carbon-free by 2050 after Governor Ralph Northam signed legislation directing the state to work with industry to develop a strategic plan for the Commonwealth's nuclear industry. The bill directs the government, through the Virginia Nuclear Energy Consortium Authority (VNECA), to work with industry stakeholders to develop a comprehensive plan.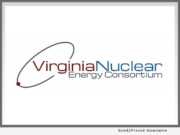 ARLINGTON, Va., Aug. 9, 2018 (SEND2PRESS NEWSWIRE) -- The Virginia Nuclear Energy Consortium (VNEC) welcomes Enfission, LLC - a joint venture between Lightbridge Corporation (NASDAQ: LTBR) and Framatome, Inc. - as its latest member. Enfission is working to develop, license, manufacture, initially in the United States and sell nuclear fuel assemblies based on Lightbridge-designed metallic fuel technology and other advanced nuclear fuel intellectual property.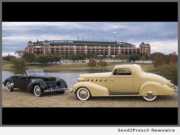 ARLINGTON, Texas, Feb. 20, 2017 (SEND2PRESS NEWSWIRE) -- The Concours d'Elegance of Texas announced that it will hold its annual three-day vintage car celebration event in the Arlington Entertainment District (previously hosted in the Houston area). The Concours d'Elegance of Texas is one of the largest vintage motoring and luxury lifestyle events in the state, a world-class gathering of collector cars and vintage motorcycles in a wonderful park setting.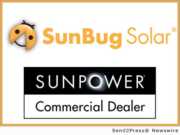 ARLINGTON, Mass., March 23, 2015 (SEND2PRESS NEWSWIRE) -- SunBug Solar, an Arlington- and Somerville-based solar installer and SunPower Commercial Dealer, has received the SunPower 'Commercial Regional Dealer of the Year' award for its outstanding performance in 2014.