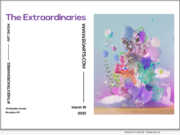 BROOKLYN, N.Y. /Massachusetts Newswire - National News/ -- On March 18, 2023, The Espejo Organization for the Arts (EOarts) will present THE EXTRAORDINARIES, an exhibition that brings together some of the best foreign-born talents working in the American creative industry. The show, which takes its title from the denomination of the visa and permanent resident status awarded to professionals of extraordinary ability in the field of the arts, includes an array of creative practices from immigrant artists from all over the world.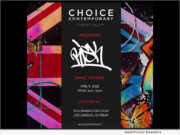 BRENTWOOD, Calif. /Massachusetts Newswire - National News/ -- Choice Fine Art announces the grand opening of their first gallery Choice Contemporary on April 9, 2022 in Brentwood, California. This gallery marks a new development for the Choice Fine Art brand as an authority in specialized collections of contemporary art. Choice Contemporary merges the excitement of pop culture into the beauty and sophistication of fine art.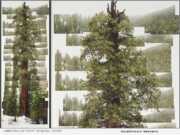 GAMBIER, Ohio, Jan. 12, 2021 (SEND2PRESS NEWSWIRE) -- The Gund Gallery at Kenyon College is pleased to announce "The Art of Trees," an exhibition on view at the Gund from January 22 - April 11, 2021. "The Art of Trees" reveals the many resonances, forms, and relationships of trees.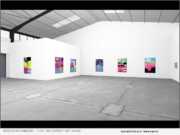 PHOENIX, Ariz., Oct. 27, 2020 (SEND2PRESS NEWSWIRE) -- Phoenix, Arizona artist Bob Diercksmeier announced today that his art exhibition "Lest We Forget" will remain online through November 3, 2020. The show features 13 works created in 2020, all relating to events before and during the Trump Presidential administration since 2016.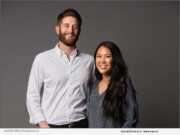 LAS VEGAS, Nev., Oct. 20, 2020 (SEND2PRESS NEWSWIRE) -- Founded by Uber alums Jason and Diana Liles, New American Fine Art aims to bring the restorative qualities of the great outdoors to overworked employees and cooped up quarantiners around the globe. The online photography gallery - launching Aug. 24, 2020 - will feature ultra-high-resolution images captured on their year-long sabbatical from the fast-paced tech world.
POMONA, Calif., March 6, 2020 (SEND2PRESS NEWSWIRE) -- The Progress Gallery, located at 300 S. Thomas St., Pomona, CA presents "Oxidized!" - a solo exhibit of art photographs of pigment on paper by artist Ted Rigoni. The Progress Gallery is open to the public from 3 to 6 p.m. Thursday - Saturday and is celebrating this work with an Artist's Reception during the Artist Walk, on March 14, 2020 from 6 p.m. to 9 p.m.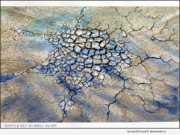 KELSO, Calif., Aug. 29, 2019 (SEND2PRESS NEWSWIRE) -- The Desert Light Gallery, located at the Mojave National Preserve's Kelso Depot Visitors Center presents "On the Mojave Road," a solo exhibit of paintings in watercolor on paper by nationally celebrated painter and National Park Service Artist in Residence, Emily Silver. The Visitors Center is at 90942 Kelso Cima Rd, Kelso, CA 92309 and open to the public from 10 a.m. to 5 p.m. Thursday - Monday.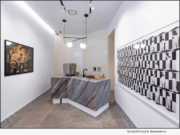 NEW YORK, N.Y., May 30, 2019 (SEND2PRESS NEWSWIRE) -- A new art-inspired cafe is taking residence in New York City's SoHo neighborhood. By Name, a multi-purpose space located at 324 Bowery, is opening on June 5, 2019 with the goal of creating a contemporary art space for the community of local and international emerging artists contributing to the vibrancy of New York and beyond.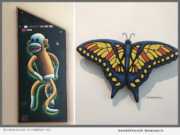 ATLANTA, Ga., March 19, 2019 (SEND2PRESS NEWSWIRE) -- Buckhead Art & Company Inc., has recently acquired an offering of two (2) original Joey Waldon pieces from an anonymous private collector. A prolific painter and sculptor, Waldon rarely sold his art, preferring to fill the walls of his home from floor to ceiling with his dark, yet whimsical surrealism.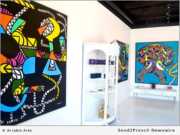 CARLSBAD, Calif., Aug. 24, 2016 (SEND2PRESS NEWSWIRE) -- A grand opening event on August 10 hosted by the Carlsbad Chamber of Commerce celebrated a new addition to the Carlsbad arts community - Arrakis Arts; a unique art gallery and lifestyle space that features objects and events to promote self-awareness and enhance personal intuition while stimulating the mind and soul.