Home
Tags
ASHEVILLE, N.C.
Tag: ASHEVILLE, N.C.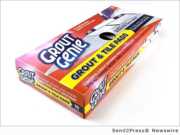 ASHEVILLE, N.C., April 4, 2016 (SEND2PRESS NEWSWIRE) - Grout Genie(R) is a newly-launched cleaning product that makes cleaning tile and grout a cinch. And, these almost magical pads are unlike any other mopping pad on the market.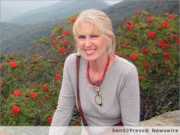 ASHEVILLE, N.C., Jan. 11, 2016 (SEND2PRESS NEWSWIRE) -- Do you ever ask yourself, 'Why does this always happen to me?' Or do you simply chalk it off to fate? Yvonne Haarsma, owner of the Asheville Astrolodge, explains why coincidences do not exist and ascertains that everything happens for a reason, including problems people encounter. A karmic astrologer, she can see the lessons which are often interpreted as problems, while studying someone's chart. As a result, she recently opened the Asheville Astrolodge to help people better understand their past, present and how it affects their future through holistic/karmic astrology.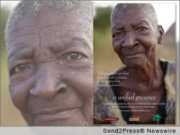 ASHEVILLE, N.C., Sept. 26, 2013 (SEND2PRESS NEWSWIRE) -- A premiere screening of 'A Unified Presence,' a short documentary film featuring Four Seasons Compassion for Life, Flat Rock, and its cross-continental partnership with the Palliative Care Association of Zambia is slated for Tuesday, October 15, at Asheville Community Theater, 6:30-9 p.m.