Home
Tags
Augmented Reality
Tag: Augmented Reality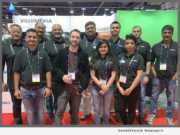 LOS ANGELES, Calif., April 23, 2019 (SEND2PRESS NEWSWIRE) -- California-based leading immersive media technology provider IntelliMedia, bagged not one but two of the coveted Product of the Year awards at the world's largest media tech expo NAB 2019, which concluded recently in Las Vegas.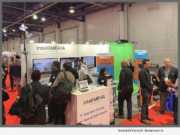 LAS VEGAS, Nev., April 10, 2019 (SEND2PRESS NEWSWIRE) -- Leading Cloud video solutions provider IntelliMedia Networks' two products have been shortlisted for 2019 NAB Show Product of the Year Awards (NAB 2019 Booth SU 8924). This Los Angeles based media-tech company delivers personalized video experiences across all screens and has proven track record in video management, publishing, analytics, and monetization.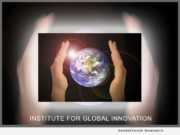 CAMBRIDGE, Mass. /Massachusetts Newswire/ -- For four years, governments, private industry, and academia have striven to find effective solutions for the 17 Sustainable Development Goals as defined by the U.N. at the 2015 Plenary Session in New York. Now a new approach is being pioneered by the Institute for Global Innovation, a worldwide NGO which seeks to scour the globe for the most efficient technologies to solve these challenges, according to IGI Directors Soani Gunawan, Amy Chang, and John Toomey.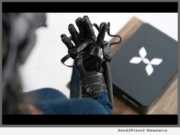 SEATTLE, Wash., Nov. 20, 2017 (SEND2PRESS NEWSWIRE) -- HaptX Inc., formerly AxonVR Corporation, announced today its first product, HaptX Gloves, the world's only haptic wearable to bring realistic touch and force feedback to virtual reality. HaptX Gloves feature over 100 points of high-displacement tactile feedback, up to five pounds of resistance per finger, and sub-millimeter precision motion tracking.