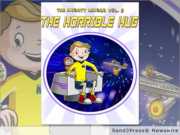 SAN FRANCISCO, Calif., May 3, 2016 (SEND2PRESS NEWSWIRE) -- Geek Club Books, Inc., an autism nonprofit, today announced the release of their interactive digital comic, 'The Mighty League, Vol. 2: The Horrible Hug.' This is the second in their digital and app autistic hero comic series created to help children understand their autistic peers and end the stigma of autism. The comic is downloadable via the Geek Club Books website.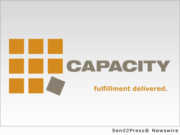 NORTH BRUNSWICK, N.J., May 2, 2016 (SEND2PRESS NEWSWIRE) -- Capacity LLC, trusted leaders in order fulfillment, e-commerce, and electronic data interchange (EDI), has released a brand new eBook to help business owners who want to find a third-party fulfillment solution.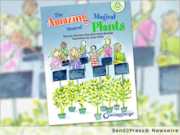 RICHMOND, Va., Feb. 22, 2016 (SEND2PRESS NEWSWIRE) -- Bestselling author and award-wining songwriter Thornton Cline will bring his latest published children's book, 'The Amazing Magical Musical Plants' (ISBN: 978-1574243253), to Central Virginia for a free multimedia book event tour of the Richmond Public Library, the Blackstone Public Library, one Richmond Public School and an autograph event for Classical FM radio station, WCPE in Raleigh, North Carolina March 8-12, 2016.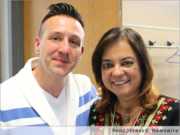 LOS ANGELES, Calif., Dec. 10, 2015 (SEND2PRESS NEWSWIRE) -- Multi award-winning singer/songwriter/composer Paul Luftenegger and New York Times best-selling author Anita Moorjani, whose hugely successful book 'Dying to be Me' chronicles her struggle with cancer and her near death experience with heaven (over one million copies sold, translated into 47 languages), are jointly releasing an album to inspire self-love, 'The Miracle of You.'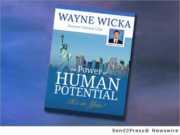 WINONA, Minn., Jan. 29, 2015 (SEND2PRESS NEWSWIRE) -- Wayne Wicka went into the U.S. Marine Corps seeking direction, leadership and success, and he got it. The techniques learned from the New England Patriots and from his then defensive coach at the New York Jets, Pete Carroll, now the Head Coach of the Seattle Seahawks, created life-changing memories for Wicka, a high school benchwarmer turned New York Jet and U.S. Marine who sacked Brett Favre.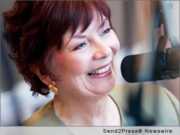 SEATTLE, Wash., March 10, 2014 (SEND2PRESS NEWSWIRE) -- 'Spreading goodness and happiness in the world' - that's the heart of Global Green Light Day (GGLD). This new growing global movement is initiated by Marilyn Schoeman, of Seattle, Washington. Creator of the Green Light system, the foundation of GGLD, features a new model of communication. It introduces a unique and powerful way to think, speak and take expansive, benevolent action.