Home
Tags
Boxing and Weightlifting
Tag: Boxing and Weightlifting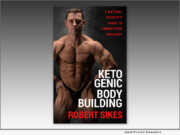 LOS ANGELES, Calif. /Massachusetts Newswire - National News/ -- Legacy Launch Pad Publishing is releasing "Ketogenic Bodybuilding: A Natural Athlete's Guide to Competitive Savagery" (ISBN: 978-1956955071), the first book by Robert Sikes. The book is the result of Sikes' experiences as a professional bodybuilder and fitness coach.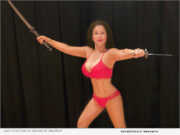 TULSA, Okla., Aug. 11, 2020 (SEND2PRESS NEWSWIRE) -- Judy Stetson, widow, teacher, bodybuilder, and contestant for Ms. Health and Fitness 2020 suits up in a bikini to ride the wave of pandemic changes throughout the Fall school season. The teacher battled memories of 911 emergency calls and widespread stress syndrome from the COVID crisis that took the life of her adult former student.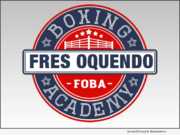 CHICAGO, Ill., Sept. 19, 2019 (SEND2PRESS NEWSWIRE) -- FOBA's Building Champions Benefit will showcase its programs within the historically sophisticated, and classically new vibe of Row Twenty Four. Celebrating its kick-off benefit in 2019, the Row Twenty Four event venue exudes the warmth of contemporary design and modern accents, blended with a rich history, makes you feel part of Chicago at the height of the 1920's.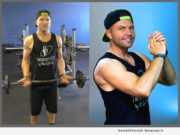 JACKSONVILLE, Fla., Jan. 31, 2019 (SEND2PRESS NEWSWIRE) -- A new smartphone sports and fitness app, 1 Workout 4 Life, launched by Fitness Spark Plug, is designed to get people in shape and keep them in shape - not just for the short-term, but long-term too. This flagship program is free to download on Google Play and the Apple App Store.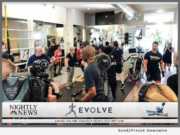 BROOKLYN, N.Y., Oct. 19, 2018 (SEND2PRESS NEWSWIRE) -- Evolve Physical Therapy proudly partners with Rock Steady Boxing to help knock out Parkinson's disease throughout NYC, offers new exercise program specifically aimed at improving the quality of life for people living with Parkinson's Disease, garners NBC Nightly News attention.
ASHLAND, Ohio, March 13, 2018 (SEND2PRESS NEWSWIRE) -- Hedstrom Fitness is pleased to announce the launch of their newest product in the Hydro-Interia(R) Training line, the Surge(R) Riptide. This specialized training tool utilizes water to create an unstable and unpredictable resistance, allowing the muscles to be challenged no matter what the exercise.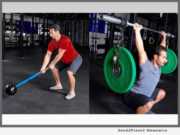 LOS ANGELES, Calif., Dec. 12, 2017 (SEND2PRESS NEWSWIRE) -- On January 3-5, 2018, MostFit will come together with strength and conditioning coaches from across the nation at the NSCA Coaches Conference in Charlotte, N.C.. Founder Andrew Gavigan and his team of trainers will be demonstrating exercises and movements with the Core Hammer and SYN Rings focused on increasing performance and movement among athletes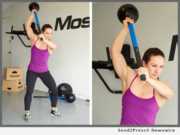 LAS VEGAS, Nev., July 7, 2017 (SEND2PRESS NEWSWIRE) -- On July 20 - 23, MostFit will join more than 330 fitness brands and 10,000 fitness professionals in Las Vegas for four days of cutting edge education and networking at the biggest fitness industry event of the year.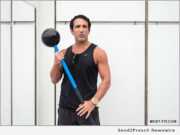 LOS ANGELES, Calif., Feb. 14, 2017 (SEND2PRESS NEWSWIRE) -- On March 9 and 10, 2017, MostFit will join more than 350 fitness equipment and technology exhibitors from around the world to network and meet with thousands of health club operators at the IHRSA Annual International Trade Show and Convention in Los Angeles.