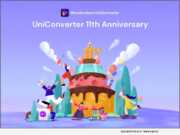 VANCOUVER, Canada, Sept. 24, 2020 (SEND2PRESS NEWSWIRE) -- Wondershare UniConverter has reached a milestone as the software celebrates 11 years of providing professional and reliable video converting technology. Through Wondershare UniConverter offerings, hundreds of countries and millions of people enjoy convenient and professional video conversion services.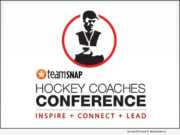 VANCOUVER, Canada, May 15, 2019 (SEND2PRESS NEWSWIRE) -- San Jose Sharks Head Coach Peter DeBoer will headline the 2019 TeamSnap Hockey Coaches Conference taking place July 18-20 at Ryerson University in Toronto. The eighth annual hockey conference features more than 50 professional presenters and is expected to be one of the largest gatherings of hockey coaches ever assembled.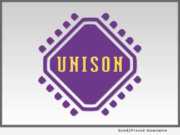 TORONTO, Canada, May 3, 2018 (SEND2PRESS NEWSWIRE) -- RoweBots, an embedded systems company, announces Unison 5.5.0 RTOS for STMicroelectronics' STM32 microcontroller (MCU) family and System Workbench IDE 2.3 at the ST Technology Tour stop in Schaumburg, Illinois. Software compatibility between Unison 5.5.0 and the STM32 and System Workbench IDE 2.3 is aimed at supporting and streamlining the work of programmers and developers working within Unison 5.5.0 to support wearable or IoT enabled devices, where power consumption and time to market are critical.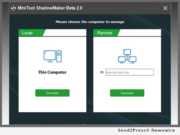 VANCOUVER, B.C., Canada, June 26, 2017 (SEND2PRESS NEWSWIRE) -- MiniTool Solution Ltd. today announced the release of MiniTool ShadowMaker Beta 2.0 - a brand new yet professional data protection solution. MiniTool ShadowMaker Beta 2.0 is an all-in-one disk partition backup and disaster recovery solution for PCs.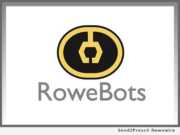 TORONTO, Ontario, Canada, May 15, 2017 (SEND2PRESS NEWSWIRE) -- RoweBots, an embedded signal processing systems company specializing in wearables and IoT, today announces support for Microsoft Azure on its Unison RTOS product, a real-time operating system that offers a complete component set for the development of IoT and M2M Communication Embedded Applications. The Azure cloud computing service lets developers build, deploy and manage applications and services through a global network of Microsoft-managed data centers.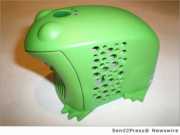 VANCOUVER, British Columbia, Nov. 10, 2014 (SEND2PRESS NEWSWIRE) -- While Peon may look like an inconspicuous little plastic frog, he is about to make a vital contribution to global conservation efforts, by watering plants using water - well - out of thin air. It's all thanks to Canada's Waterator Industries Inc., who are pioneering a new use for Atmospheric Water Generation. With less than 3 percent of the world's water being drinkable, the device will save the precious stuff coming out of taps from being used for a non-consumable purpose.