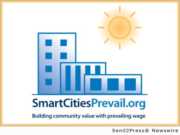 CHICAGO, Ill., Feb. 9, 2016 (SEND2PRESS NEWSWIRE) -- As policy debates rage in states from Michigan and New Hampshire to New Mexico and West Virginia, researchers from the Illinois Economic Policy Institute, Colorado State University-Pueblo, and Smart Cities Prevail have just completed the first ever national study on the economic, social, and project cost impacts of state prevailing wage laws.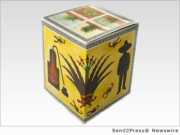 CHICAGO, Ill., Feb. 17, 2015 (SEND2PRESS NEWSWIRE) -- Caballeros Inc. today announced that the Beverage Testing Institute's Tastings 2014 International Review of Spirits Packaging Competition has awarded Scorpion Mezcal's(R) 4-Pack Silver Sampler Gift Box several Gold awards and runner-up status for 'Best Gift Box.'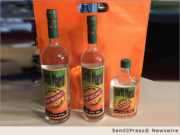 CHICAGO, Ill., Nov. 12, 2014 (SEND2PRESS NEWSWIRE) -- Earth Mama Vodka LLC today announced that Earth Mama(TM) Top Secret Vodka is coming to stores near everybody. Earth Mama Top Secret Vodka, which is 'A Marijuana Inspired Vodka' is the most radical, incredible, life altering super spirit brand to ever appear. Earth Mama Top Secret is a true super-premium vodka that has the real taste and smell of - you guessed it - pot! (Product contains no marijuana.)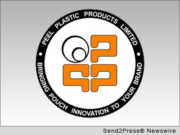 CHICAGO, Ill., Sept. 6, 2013 (SEND2PRESS NEWSWIRE) -- The U.S. is the largest national market for flexible packaging and the value it brings to brand owners through versatility and potential for innovation. Peel Plastic Products Ltd. is bringing this value to the brand owners attending two U.S. September trade shows - HH Backer Total Pet Expo and Pack Expo. Peel is exhibiting in booth 1733 at the Total Pet Expo and booth S6075 at Pack Expo.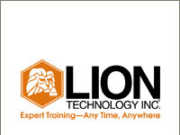 CHICAGO, Ill. (SEND2PRESS NEWSWIRE) -- Fines and penalties are on the rise for facilities that fail to comply with Federal and State hazardous waste rules. An Illinois recycling facility faces a $700,000 fine for violating the RCRA hazardous waste regulations (EPA 5/6/10). Lion Technology Inc., a nationally recognized regulatory compliance training firm, will present its two-day Hazardous/Toxic Waste Management Workshop regionally throughout September.