Home
Tags
Chief Operating Officer
Tag: Chief Operating Officer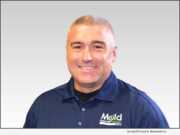 AUSTIN, Texas, Sept. 11, 2019 (SEND2PRESS NEWSWIRE) -- Mold Inspection Sciences Texas announced today that Director of Operations Mike Marshall has been promoted to Chief Operating Officer. In his new role, Marshall will oversee the company's operational aspects, coordinate with managers and departments to achieve objectives and goals, promote employee growth, and assist in establishing policies that continue to promote company culture and vision.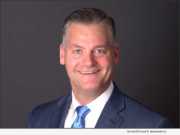 CLEVELAND, Ohio, Aug. 29, 2019 (SEND2PRESS NEWSWIRE) -- Fairport Wealth (formerly Fairport Asset Management) announced today the appointment of Paul B. Stetz as Chief Operating Officer and member of the Executive Leadership Team.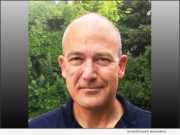 LOS ANGELES, Calif., Aug. 6, 2019 (SEND2PRESS NEWSWIRE) -- Mortgage Quality Management and Research, LLC (MQMR) announced today that seasoned mortgage and real estate professional Stephen Sherman has joined the firm as Chief Operating Officer. Sherman brings more than 30 years of experience in mortgage servicing, secondary marketing, warehouse lending, commercial real estate sales, corporate consulting and REO management services to his new role at MQMR, where he will be responsible for overseeing MQMR's day-to-day operations and managing the firm's long-term growth strategy.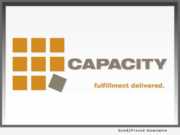 NORTH BRUNSWICK, N.J., July 16, 2019 (SEND2PRESS NEWSWIRE) -- Capacity LLC, trusted leaders in order fulfillment, eCommerce, and EDI solutions, has confirmed two key appointments for the company, with a new Chief Operating Officer, Josh Krueger, and Nick Curattalo coming on as Head of Partnerships.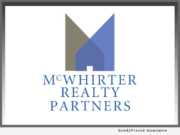 ATLANTA, Ga., Oct. 22, 2018 (SEND2PRESS NEWSWIRE) -- McWhirter Realty Partners, a comprehensive real estate services firm offering brokerage, asset management, property management, development and advisory services, today announced it has hired Susan C. Dorr as Chief Operating Officer.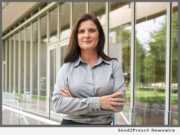 ADDISON, Texas, Aug. 3, 2017 (SEND2PRESS NEWSWIRE) -- Mid America Mortgage, Inc. (Mid America) announced today it has promoted former Chief Compliance Officer and Director of Correspondent Lending Kara Lamphere to Chief Operating Officer (COO).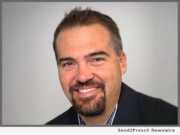 PALM SPRINGS, Calif., Jan. 24, 2017 (SEND2PRESS NEWSWIRE) -- Independent Mortgage Bankers Conference (IMBC) -- Mortgage Capital Trading, Inc. (MCT), a leading mortgage hedge advisory and secondary marketing technology firm, announced that its COO, Philip Rasori, will speak on a panel session on the subject of investor base optimization.