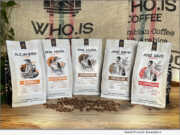 NEW YORK, N.Y. /Massachusetts Newswire - National News/ -- Who Is Coffee, Inc., a transparent and direct trade coffee company, announced the launch of an online specialty coffee store that puts the emphasis on the stories of Colombian coffee farmers. Colombian specialty coffee is available for shipping directly to consumers in whole bean or ground coffee in aesthetic packages that prominently display the face and name of the coffee farmer that grew and processed the specialty coffee.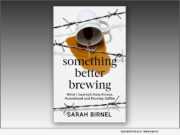 LOS ANGELES, Calif. /Massachusetts Newswire - National News/ -- On July 31, 2021, Los Angeles based publishing company Launch Pad Publishing is celebrating the release of "Something Better's Brewing: What I Learned From Prison, Parenthood and Pouring Coffee" (ISBN: 978-195140765) - the debut memoir from Sarah Birnel.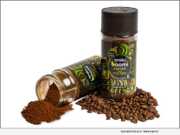 ATLANTA, Ga., Jan. 19, 2021 (SEND2PRESS NEWSWIRE) --- Boomi Coffee, the widely recognized beverage brand, introduces the Araku Boomi Instant Coffee to promise unique aroma and flavor to coffee lovers. If you just want to enjoy a delicious cup of coffee without the hassle of brewing it yourself or spending $5 at a coffee shop, your wait is over and you must try Araku Boomi Instant Coffee.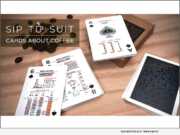 SAN ANTONIO, Texas, Oct. 29, 2020 (SEND2PRESS NEWSWIRE) -- Something new and exciting is brewing at Art of Caffeination, a new design business that focuses on products that are all things coffee. Its first product launch - a quick-reference deck of coffee playing cards - is designed for coffee lovers, enthusiasts and gamesters alike to not just have fun, but learn something too.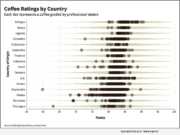 VANCOUVER, B.C., Sept. 28, 2020 (SEND2PRESS NEWSWIRE) -- Ethiopia, Kenya and Uganda produce the highest quality coffee in the world, according to data from 1,229 professional tastings analyzed by Bean Poet to mark International Coffee Day (Oct. 1, 2020).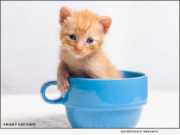 ST. AUGUSTINE, Fla., Feb. 11, 2020 (SEND2PRESS NEWSWIRE) -- Frisky Cat Café is just a few short weeks away from being the first cat café in St Augustine. Never heard of a cat café? Now's the chance to experience one. And, there are more coming to cities around the country. Frisky Cat Café is partnering with Bold Bean Coffee Roasters and will be located at 1092 S. Ponce De Leon.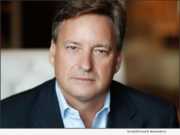 ORLANDO, Fla., Oct. 3, 2019 (SEND2PRESS NEWSWIRE) -- This week, Foxtail Coffee Co., a local chain serving organic and ethically-sourced coffee, added Scott Callahan to their owner and leadership team. Callahan, a real estate investor, lawyer and philanthropist in Winter Park, Fla., will also serve as general counsel to the company. He joins co-founders Alex Tchekmeian and Iain Yeakle in overseeing the expansion and continued success of the local string of cafes.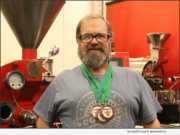 EVANSVILLE, Ind., Sept. 17, 2019 (SEND2PRESS NEWSWIRE) -- Evansville Coffee Company brought home three medals from the fifth annual Golden Bean North America Roasting Competition. Since its launch in 2015, the Golden Bean North America has grown to include more than 1,300 coffees submitted to this year's competition from the best roasters across the USA and Canada.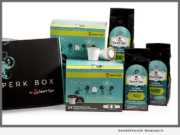 WALL, N.J., Feb. 6, 2019 (SEND2PRESS NEWSWIRE) -- Smart Sips Coffee founder and president, Lara Nikola, went swimming with the sharks from Shark Tank as a guest on Good Morning America's newly-branded afternoon show called 'Strahan and Sara,' pitching her unique fun flavored coffees, lattes, cappuccinos and hot chocolates.