Home
Tags
Commercial roofing
Tag: commercial roofing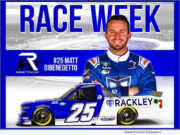 NASHVILLE, Tenn. /Massachusetts Newswire - National News/ -- Rackley Roofing is the title sponsor for the Rackley Roofing 200. This NASCAR race is scheduled to be held on June 24, 7 p.m. Central Time (CDT) at the Nashville Superspeedway, the largest concrete-only track in NASCAR. Their driver, Matt DiBenedetto, will compete in the #25 Rackley WAR truck - a Chevy.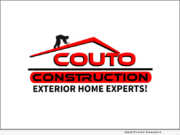 NEW BEDFORD, Mass. /Massachusetts Newswire/ -- In 2018, "Couto Cares" became Couto Construction's company motto and it continues to be at the heart of what this roofing contractor stands for most. That's why they're excited to announce that they were the recent recipient of the Pinnacle Award, an Owens Corning Community Award, in the community category.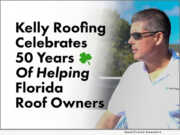 NAPLES, Fla. /Massachusetts Newswire - National News/ -- Kelly Roofing, an award-winning roofing company, celebrates their 50th anniversary on June 13, 2022. The company was founded by Joe Kelly, Sr., in 1972 and is now run by his son, Ken Kelly. For decades, Kelly Roofing has helped Florida homeowners extend the lifespan of their roofs, and they plan to expand geographically in the coming years.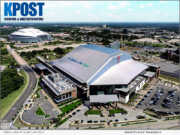 DALLAS, Texas /Massachusetts Newswire - National News/ -- KPost Roofing & Waterproofing today announced work on the Globe Life Field in Arlington, TX, has earned a national Excellence in Construction® Pyramid Award, presented during ABC's Convention 2022 in San Antonio, on March 16. The EIC awards are the construction industry's leading national competition that honors general and specialty contractors for world-class, safe and innovative construction projects from across the nation.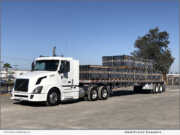 FONTANA, Calif. /Massachusetts Newswire - National News/ -- Fontana Paper Mills is proud to announce a new 6% + SBS modified multipurpose underlayment, otherwise known as M40. It has an organic core with a 6% + SBS modified asphalt coating and Fontana's familiar high grip surface. Fontana Paper Mills is a roofing underlayment manufacturing plant located on 15 acres in Fontana, California.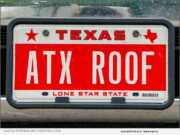 AUSTIN, Texas, June 26, 2020 (SEND2PRESS NEWSWIRE) -- Austin Roofing and Construction has been giving away free roofs since 2015. Roofing damage does not discriminate and we have had some bad storms this year. If you know a homeowner who has found themselves in dire straits and in need of a roof, or if that homeowner is you, please nominate.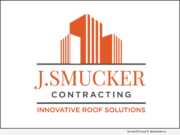 NASHVILLE, Tenn., Nov. 11, 2019 (SEND2PRESS NEWSWIRE) -- J. Smucker Contracting is expanding their service area to Nashville, Tennessee as a way to provide the business community with an innovative alternative to full roof replacement. The roof restoration services offered by J. Smucker Contracting cost approximately 50% less than traditional roof replacement and come backed with a non-prorated 18-year warranty.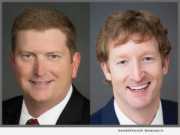 BIRMINGHAM, Ala., Jan. 29, 2019 (SEND2PRESS NEWSWIRE) -- EPIC Insurance Brokers and Consultants, a retail property, casualty insurance brokerage and employee benefits consultant, announced today that Director of Construction Risk Services Jim Williford and Principal Wilson Long will present at International Roofing Expo on Monday, Feb. 11 at 7:45 a.m. at Music City Center in Nashville, Tenn.