Home
Tags
Community redevelopment
Tag: community redevelopment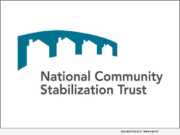 WASHINGTON, D.C., June 24, 2020 (SEND2PRESS NEWSWIRE) -- Today, the National Community Stabilization Trust (NCST) announced its leadership of two national initiatives. First, NCST announced the formation of the Homeownership Alliance, which will advocate for more resources and better policies to increase affordable homeownership opportunities for American families.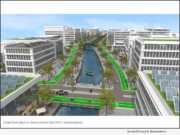 POMPANO BEACH, Fla., June 11, 2019 (SEND2PRESS NEWSWIRE) -- The City of Pompano Beach and Pompano Beach CRA have issued a Request for Letters of Interest (RLI) for a Master Developer for the City's Downtown and Innovation District. The South Florida municipality has undergone a tremendous transformation during the past few years, and the creation of a dense urban downtown is the next redevelopment goal.
TERRE HAUTE, Ind., April 11, 2016 (SEND2PRESS NEWSWIRE) -- A search committee tasked with finding a replacement for the retired director of the Terre Haute Department of Redevelopment will recommend that the Terre Haute Economic Development Corporation (THEDC) assume management of the department. The recommendation will be made at the April 20 meeting of the City of Terre Haute Redevelopment Commission.