Home
Tags
Corporate Social Responsibility – CSR
Tag: Corporate Social Responsibility – CSR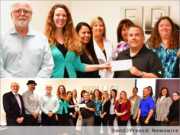 SAN FRANCISCO, Calif., May 10, 2016 (SEND2PRESS NEWSWIRE) -- EPIC Insurance Brokers and Consultants (EPIC), a retail property, casualty insurance brokerage and employee benefits consultant, today announced details of community support provided by their Inland Empire division.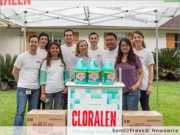 HOUSTON, Texas, May 2, 2016 (SEND2PRESS NEWSWIRE) -- One Houston family was pleasantly surprised when employees of AlEn USA, the manufacturers of CLORALEN(R) Regular Bleach, showed up at their home to donate bleach for deep cleaning of their property devastated by the flood.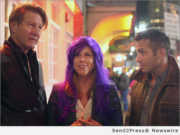 AUSTIN, Texas, Jan. 20, 2016 (SEND2PRESS NEWSWIRE) -- Wearing smiles and purple wigs, a gathering of normally serious professionals mingled festively in 'Wiggin' Out,' a fundraising event held at Maggie Mae's in Austin, Texas, Saturday evening, January 16. 'We achieved two objectives,' says Denise Gott, CEO of ACSIA Partners, hosts of the event. 'First, we raised some money to help fight Alzheimer's. And second, we raised awareness of the growing need for long-term care as the disease progresses.'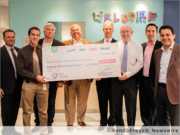 HOUSTON, Texas, Nov. 12, 2014 (SEND2PRESS NEWSWIRE) -- For the second consecutive year, AlEn USA joins forces with Curing Children's Cancer Fund and donates $25,000 to provide financial support for some of the country's leading pediatric cancer researchers.