Home
Tags
Deacon Jones Auto Group
Tag: Deacon Jones Auto Group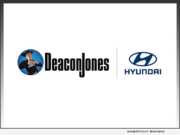 RALEIGH, N.C., Jan. 10, 2020 (SEND2PRESS NEWSWIRE) -- Deacon Jones Auto Group recently acquired Lee Hyundai of Goldsboro and will rename the store "Deacon Jones Hyundai." This location, at 304 N Oak Forest Rd. in Goldsboro, NC, will continue the growth and the investments that Deacon Jones has made to this area of the Goldsboro community.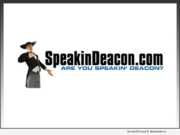 GOLDSBORO, N.C., Oct. 22, 2019 (SEND2PRESS NEWSWIRE) -- Deacon Jones Auto Group is pleased to announce the opening of its newest location. Deacon Jones Kia will open its doors on Monday, October 21, 2019. The dealership plans on doing a Chamber of Commerce and an official grand celebration later this year.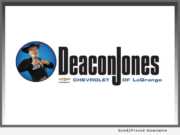 LA GRANGE, N.C., March 9, 2018 (SEND2PRESS NEWSWIRE) -- Deacon Jones began acquiring the Dan Wise Chevrolet of La Grange dealership beginning on March 1, 2018. Johnathan Johnson will be the new General Manager and the location of the new Deacon Jones Chevrolet of La Grange will be 6595 US Highway 70 West, La Grange, NC 28551.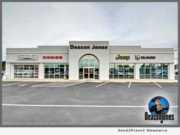 SMITHFIELD, N.C., Dec. 27, 2017 (SEND2PRESS NEWSWIRE) -- Police in Smithfield are still working with the Johnson County District Attorney's Office to determine what led a man to drive his truck through the side of the building at Deacon Jones Chrysler Dodge Jeep Ram on Tuesday, December 26. The incident occurred at 1109 N Brightleaf Blvd. in Smithfield.