Home
Tags
DigiVentures Holdings LLC
Tag: DigiVentures Holdings LLC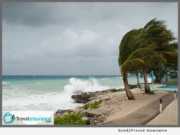 NEW YORK, N.Y., July 11, 2019 (SEND2PRESS NEWSWIRE) -- With Tropical Storm Barry expected to become the first named hurricane of 2019, thus begins the storm season that will likely impact hundreds of thousands of travelers, according to TravelInsurance.com. The question many travelers have is "Will my travel plans be affected, and if so, how can I make sure I don't lose the hard-earned money I've invested in this vacation?"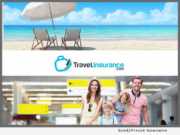 NEW YORK, N.Y., May 1, 2019 (SEND2PRESS NEWSWIRE) -- Between snowstorms and holiday travel, the winter months may seem the most logical time to buy travel insurance, however according to TravelInsurance.com, spring and summer present just as many potential travel issues that travel insurance can help address. In fact, more than half of all flight delays each year happen in the summer.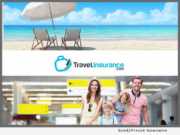 NEW YORK, N.Y., Jan. 22, 2019 (SEND2PRESS NEWSWIRE) -- Wave Season, the time of year when the majority of cruise vacations are booked, is upon us and with it the need for cruisers to consider travel insurance, according to TravelInsurance.com. While most cruises go off without a hitch, Mother Nature can throw a variety of unexpected hiccups into a cruise vacation. This can include hurricanes or other storms, missing the ship due to travel mishaps either at home or at your destination city, or succumbing to an illness or injury on board.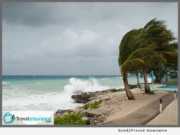 NEW YORK, N.Y., Sept. 6, 2018 (SEND2PRESS NEWSWIRE) -- As one of the first major storms of the year looms over the East Coast, many travelers may be caught off guard if their vacations are impacted, according to TravelInsurance.com. But for those who purchased travel insurance already, many of their trip costs could be covered for travel interruptions or cancellations if directly impacted by Hurricane Florence.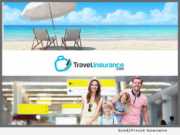 NEW YORK, N.Y., March 7, 2018 (SEND2PRESS NEWSWIRE) -- Spring break travel is upon us, and as millennials hit the road this spring, more are doing so with travel insurance, based on data from TravelInsurance.com. While all segments of the travel insurance market have grown significantly over the last year, millennials represent a larger and faster growing share of travel insurance purchases for spring break 2018.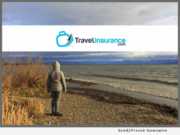 NEW YORK, N.Y., March 2, 2018 (SEND2PRESS NEWSWIRE) -- The Northeast is getting ready for a powerful nor'easter as Winter Storm Riley is expected to bring coastal flooding, high winds and heavy, wet snow to the area. For travelers whose plans will be impacted by the storm, travel insurance comparison website TravelInsurance.com offers helpful information about coverage for those affected by weather-related delays and cancellations.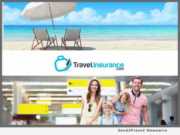 NEW YORK, N.Y., Feb. 6, 2018 (SEND2PRESS NEWSWIRE) -- Wave Season, the period when cruise companies provide some of the most attractive deals of the year, is in full swing. As would-be cruisers book their dream vacations, TravelInsurance.com reminds anyone taking advantage of cruise bargains to remember to protect their purchases with a travel insurance plan.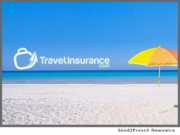 NEW YORK, N.Y., Jan. 11, 2018 (SEND2PRESS NEWSWIRE) -- TravelInsurance.com today outlined five key points retirees should consider in regard to travel insurance before they hit the road in the coming year. 'While travel can be complicated at any age, retirees are faced with additional considerations, especially when it comes to medical coverage,' said Stan Sandberg, co-founder.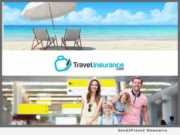 NEW YORK, N.Y., Nov. 15, 2017 (SEND2PRESS NEWSWIRE) -- Winter is a wonderful time to travel, but it's a time of year that calls for extra precautions when trip planning, TravelInsurance.com reminds us. Whether it's holiday travel, cold-weather adventures or sunny Caribbean beaches calling, smart travelers can plan ahead for the inevitable winter weather delays.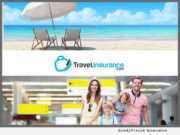 NEW YORK, N.Y., Sept. 28, 2017 (SEND2PRESS NEWSWIRE) -- Between now and the end of the year, people will travel in droves to visit family and friends - across town, across the country and across the globe, notes TravelInsurance.com. Taking time off and being with those you love go hand-and-hand with the holidays, but unfortunately, Mother Nature doesn't always cooperate.
NEW YORK, N.Y., Sept. 6, 2017 (SEND2PRESS NEWSWIRE) -- In the aftermath of Hurricane Harvey and as Hurricane Irma bears down on the Caribbean and Florida, TravelInsurance.com has seen a significant rise in traffic to the site, as travelers seek out ways to protect their investments. With the 2017 Atlantic Hurricane Season only half-way through, the threat of future storms wreaking havoc on travel plans remains high. TravelInsurance.com offers essential tips for travelers affected by the current storms and for those planning trips through the end of the Atlantic Hurricane Season.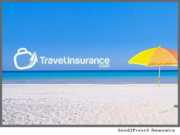 NEW YORK, N.Y., June 1, 2017 (SEND2PRESS NEWSWIRE) -- Today marks the official kickoff of hurricane season, just when the travel season is picking up across the country, and TravelInsurance.com is taking the time to remind travelers the importance of protecting their investments. Protection may be even more critical this year, as the National Oceanic Atmospheric Administration (NOAA) is predicting a higher-than-average number of named storms, with anywhere from 11 to 17 expected to hit.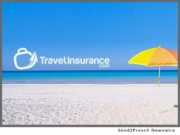 NEW YORK, N.Y., March 23, 2017 (SEND2PRESS NEWSWIRE) -- When terrorism struck London yesterday, many travelers were left with unanswered questions about how their travel plans and in-process trips would be affected. If you hold an existing travel insurance plan with a cancellation provision for terrorist events, TravelInsurance.com suggests that you contact your issuer for complete coverage details.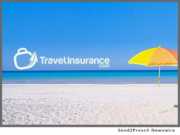 NEW YORK, N.Y., March 13, 2017 (SEND2PRESS NEWSWIRE) -- Travel insurance should be an essential part of your vacation planning. Yet after hours spent researching destinations, air travel and hotel rates it's too often an afterthought; a "take-it-or-leave-it" click during checkout on one of the major travel sites. Research conducted by travel insurance comparison site TravelInsurance.com shows that consumers can greatly expand their options.