DURHAM, N.C. /Massachusetts Newswire - National News/ -- Black families and educators looking for relatable educational materials to enhance their children's learning experience will soon have a new resource to amplify their efforts when Nu School Supplies launches in August.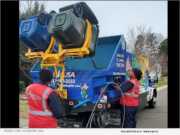 DURHAM, N.C. /Massachusetts Newswire - National News/ -- Since the pandemic struck last year, many businesses have struggled to stay afloat and others unfortunately, have had to close their doors. But Trash Can Cleaning USA, a HUB-certified North Carolina company, has not been one of them. It's managed to flourish in times of economic uncertainty, and that's mostly due to its service offering - a unique way to keep customers' trash and recycle cans clean.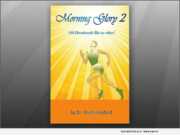 DURHAM, N.C., Aug. 31, 2020 (SEND2PRESS NEWSWIRE) -- What A Word Publishing and Media announces the paperback print and ebook release of "Morning Glory 2" (ISBN: 978-1732824034), with 366 daily conversations for an entire year. Written by Sheila Hayford, this book is inspiring, thought provoking and refreshingly honest. It is an easy read and highly recommended.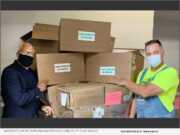 DURHAM, N.C., June 29, 2020 (SEND2PRESS NEWSWIRE) -- A donation of Personal Protective Equipment assembled at Kia's U.S. plant is the latest element of Kia Motors' "Accelerate The Good" program. To aid in the fight against COVID-19, University Kia of Durham has donated more than 100 face shields for medical worker use at Duke.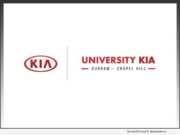 DURHAM, N.C., Sept. 6, 2019 (SEND2PRESS NEWSWIRE) -- In addition to opening a brand new showroom on August 30, 2019, University Kia showed their support of local community by presenting Meals on Wheels Chapel Hill - Carrboro with a donation of more than $10,000. This appropriation will help seniors and adults with disabilities in the Chapel Hill - Carrboro area.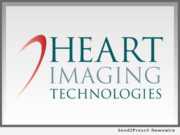 DURHAM, N.C., May 23, 2017 (SEND2PRESS NEWSWIRE) -- Heart Imaging Technologies, LLC (HeartIT) and Siemens Healthineers have agreed to cooperatively sell the latest version of HeartIT's Precession cardiovascular magnetic resonance (CMR) workflow solution. Precession is the first browser-based CMR solution to combine medical image viewing, analysis, and reporting into one comprehensive, cloud-based platform.