Home
Tags
Facial recognition
Tag: facial recognition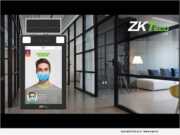 ALPHARETTA, Ga. /Massachusetts Newswire - National News/ -- Rochester Regional Health needed to enhance security at key health system facilities throughout Western New York. Securitronics, a security company specializing in the provision of intelligent, technologically empowered security systems was contacted for this project. Securitronics connected with ZKTeco USA to deploy a new state-of-the art access control solution using SpeedFace.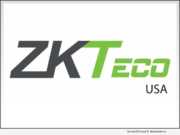 ALPHARETTA, Ga., June 10, 2019 (SEND2PRESS NEWSWIRE) -- ZKTeco today announced that its OP-400 face reader has been officially certified by AMAG Technology. ZKTeco is a long-time member of AMAG's Symmetry Preferred Partner Program.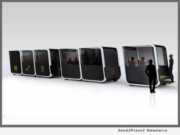 SAN JOSE, Calif., Nov. 14, 2017 (SEND2PRESS NEWSWIRE) -- NEXT Future Transportation, the world's only modular vehicle solutions provider and Digital Barriers, a world pioneer and leader in wireless video streaming and deep learning-based facial recognition, today announced a joint integration program around embedded computer vision software.