Home
Tags
Family caregivers
Tag: Family caregivers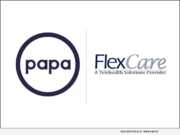 MIAMI, Fla., April 7, 2020 (SEND2PRESS NEWSWIRE) -- Papa, a nationwide provider for older adults and families announced today its partnership with FlexCare, LLC to provide employer groups Papa's nationwide services. This partnership allows FlexCare's employer groups to benefit from Papa Pals' companionship, transportation, technology assistance, and light household chores.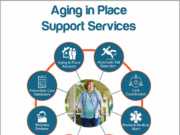 MILPITAS, Calif., Nov. 19, 2019 (SEND2PRESS NEWSWIRE) -- OverSightMD is expanding its Push Button Care service with two new exciting products for Family Caregivers. A family caregiver support package and a family caregiver assistant are now part of the Push Button Care lineup of aging in place support solutions.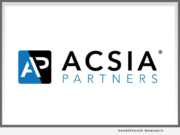 NEW ORLEANS, La., Jan. 14, 2019 (SEND2PRESS NEWSWIRE) -- While the New Orleans Saints give their all on the football field, caregivers give their all in sickrooms, bedrooms, and care centers. They are also "saints." They will be honored for their devotion in a "Caregiver Gift Bag Assembly & Giveaway" event, 4 to 5 p.m. on Saturday, January 19, at Sheraton New Orleans Hotel, New Orleans. Organized by ACSIA Partners, the event will include representatives from a dozen care-related organizations.