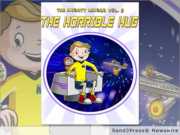 SAN FRANCISCO, Calif., May 3, 2016 (SEND2PRESS NEWSWIRE) -- Geek Club Books, Inc., an autism nonprofit, today announced the release of their interactive digital comic, 'The Mighty League, Vol. 2: The Horrible Hug.' This is the second in their digital and app autistic hero comic series created to help children understand their autistic peers and end the stigma of autism. The comic is downloadable via the Geek Club Books website.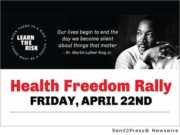 SAN FRANCISCO, Calif., April 21, 2016 (SEND2PRESS NEWSWIRE) -- LearnTheRisk.org will host a Health Freedom Rally and March demanding truth and transparency from the Center for Disease Control (CDC) on the U.S. vaccine system and expose the real risks linked to vaccines. When: FRIDAY, April 22, 2016, 12-2 p.m.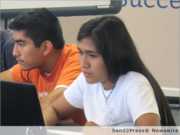 LAKE CITY, S.C., April 20, 2016 (SEND2PRESS NEWSWIRE) -- Mychal Wynn, author, consultant, college planning expert, and Founder/CEO of the Foundation for Ensuring Access and Equity, a Marietta, Georgia-based nonprofit assisting students from underserved and underrepresented communities with college and financial aid planning announced that Lake City High School senior, Rebeca Pacheco, has been selected as the school's second Gates Millennium in as many years.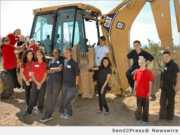 BISBEE, Ariz., April 7, 2016 (SEND2PRESS NEWSWIRE) -- A new K-8 school has officially opened its doors in Bisbee after what school officials describe as a miraculous launch. Cochise SDA Christian School, a member of the Adventist Education network with over 7,200 schools worldwide serving more than 1.5 million students, is now enrolling for the 2016-2017 school year with plans to fill its new building scheduled for completion by early May.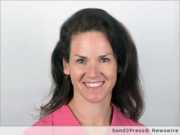 NEW YORK, N.Y., Feb. 23, 2016 (SEND2PRESS NEWSWIRE) -- On March 7, 2016, Laura Gould Crandall, Executive Director of the SUDC Foundation and 2016 FACES Gala Honoree, actor and film producer Harrison Ford, and esteemed medical professionals will attend an exclusive evening at Pier Sixty at Chelsea Piers featuring dinner and both a live and silent auction to benefit the mission of FACES (Finding a Cure for Epilepsy and Seizures) and NYU Langone's Comprehensive Epilepsy Center.
NASHVILLE, Tenn., Jan. 11, 2016 (SEND2PRESS NEWSWIRE) -- Bestselling author and award-winning songwriter, Thornton Cline will bring his latest published children's book, 'The Amazing Magical Musical Plants' (ISBN: 978-1574243253) to Anaheim, Calif., for a free multimedia book event tour of the Anaheim Public Libraries on January 19-24, 2016.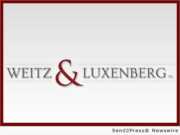 LOS ANGELES, Calif., Feb. 25, 2015 (SEND2PRESS NEWSWIRE) -- The Anthem Inc. data breach class action lawsuit brought this month by Weitz and Luxenberg, P.C. seeks to protect tens of millions of children - and not just adults - affected by the health insurance giant's massive loss of sensitive confidential records, the New York-based law firm today announced.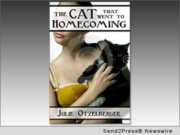 MILWAUKEE, Wis., March 4, 2014 (SEND2PRESS NEWSWIRE) -- Julie Otzelberger shows the bully what it's like to be on the other side, while showing the victim how to overcome obstacles through volunteer work. 'The Cat That Went To Homecoming' (ISBN: 9781612358215; paper) published by Fire and Ice Young Adult Books, was released on Amazon as a Kindle edition, and on Lulu in both paperback and ebook on February 24, 2014.