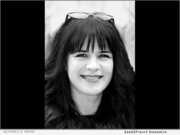 MADISON, Wis. /Massachusetts Newswire - National News/ -- After getting a degree in English from UW-Madison and debuting her fiction in The Onion, author S. K. Kruse found herself on a twenty-five-year sabbatical to raise eleven children, while also managing a non-profit and writing a rock opera in her spare time. Now down to the last three teenagers, Kruse has spent the last five years gestating two novels and a brood of short stories, fifteen of which appear in her first published book, "Tales From the Liminal" (ISBN 978-1944521158, Deuxmers), available for sale on Amazon on October 12, 2021.
NEW YORK, N.Y. /Massachusetts Newswire - National News/ -- Border Patrol Agent-to-be Layne Sheppard has met the girl of his dreams as The Delta Tango Trilogy continues with Book Two: "Felina's Spell" (ISBN: 978-1631955457), released by Morgan James Publishing and available in stores and online now.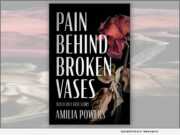 WARWICK, R.I. /Massachusetts Newswire - National News/ -- "Pain Behind Broken Vases" (ISBN: 978-1952521331) by Amilia Powers is the result of eight true stories of relational manipulation, control and abuse. Powers has combined stories from several women's real-life experiences into the voice of one.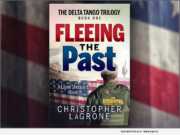 NEW YORK, N.Y., Jan. 12, 2021 (SEND2PRESS NEWSWIRE) -- Clive Cussler, two months before he died, said of Layne Sheppard, protagonist in Christopher LaGrone's dynamic U.S. Border Patrol novels that comprise the new Delta Tango Trilogy from Morgan James Publishing: "His life of trials and sorrows rivals any fiction story today." Book One: "Fleeing The Past" is available now in bookstores everywhere and online.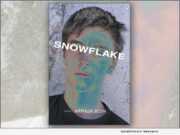 LOS ANGELES, Calif., Sept. 17, 2020 (SEND2PRESS NEWSWIRE) -- In the newly released novel, "Snowflake" (ISBN: 978-1734093506) Arthur Jeon cranks up the climate change alarms while indicting the Trump administration for their environmental destruction. The result is a cli-fi thriller that's a blistering contribution to "contemporary historical fiction," the emerging genre that tackles current issues through fictional characters.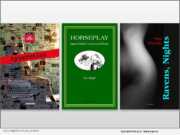 HONOLULU, Hawaii, Aug. 5, 2020 (SEND2PRESS NEWSWIRE) -- Deuxmers Publishing announces the release of two new novels by Lee Siegel, "Typerotica" and "Horseplay"; and a long-awaited collection of new poems by Peter Shaindlin, titled "Ravens, Nights."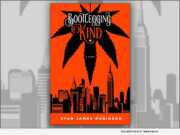 NEW YORK, N.Y., July 28, 2020 (SEND2PRESS NEWSWIRE) -- "Bootlegging Kind: An Indoor Story," a work of literature tapped acutely into the exploding marijuana subculture, is receiving rejection when attempting to actively promote itself on a variety of social media channels, according to the author, Ryan James Robinson.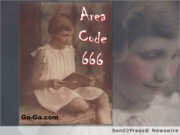 LOS ANGELES, Calif., Feb. 5, 2016 (SEND2PRESS NEWSWIRE) -- Writer John Scott G is creating the world's first omnibus novel. Interweaving nine novels, dozens of short stories, numerous comedy routines, and a great deal of political satire, 'Area Code 666' is being serialized on Ga-Ga.com, the new online magazine of the arts (in BETA).