Home
Tags
Fitness equipment
Tag: fitness equipment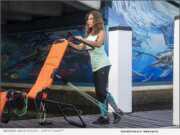 DEERFIELD BEACH, Fla., Oct. 13, 2020 (SEND2PRESS NEWSWIRE) -- DR ZVI PEARLSTEIN, founder of Missing Links Health, Inc., is proud to introduce his latest innovation, SitFit Chair, a revolutionary portable multi-positional personal home gym chair.
ASHLAND, Ohio, March 13, 2018 (SEND2PRESS NEWSWIRE) -- Hedstrom Fitness is pleased to announce the launch of their newest product in the Hydro-Interia(R) Training line, the Surge(R) Riptide. This specialized training tool utilizes water to create an unstable and unpredictable resistance, allowing the muscles to be challenged no matter what the exercise.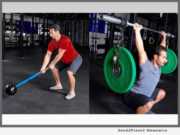 LOS ANGELES, Calif., Dec. 12, 2017 (SEND2PRESS NEWSWIRE) -- On January 3-5, 2018, MostFit will come together with strength and conditioning coaches from across the nation at the NSCA Coaches Conference in Charlotte, N.C.. Founder Andrew Gavigan and his team of trainers will be demonstrating exercises and movements with the Core Hammer and SYN Rings focused on increasing performance and movement among athletes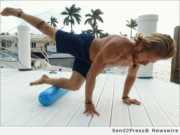 FT. LAUDERDALE, Fla., April 19, 2016 (SEND2PRESS NEWSWIRE) -- Gratitude Wellness, a health and fitness product manufacturing company, recently announced that it is raising funds via Kickstarter to help manufacture the goods and purchase the equipment necessary for the production of its patented GRATITUDE Roller.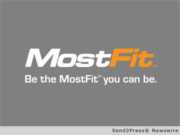 LOS ANGELES, Calif., March 3, 2016 (SEND2PRESS NEWSWIRE) -- On March 22 through April 3, the MostFit team will be in Orlando, Florida exhibiting and offering product demos, discounts and special offers at three of the largest fitness/recreational sports conferences in U.S.; the IHRSA International Trade Show and Convention, followed by the ACSM Summit, followed by the National Intramural-Recreation Sports Associations Annual Conference.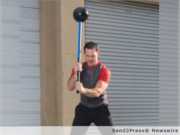 LOS ANGELES, Calif., Feb. 9, 2016 (SEND2PRESS NEWSWIRE) -- MostFit is excited to announce its new 4-hour certification training program accredited through NASM and ACE. Trainers and Group Ex Instructors will receive .4 Continuing Education Credits for attending the training.