Home
Tags
Food and Beverages
Tag: Food and Beverages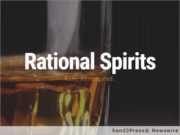 MIAMI, Fla., May 2, 2016 (SEND2PRESS NEWSWIRE) -- Rational Spirits' new Santeria Rum made in Charleston, South Carolina, was awarded a Gold medal for Premium Aged Rum from the prestigious RumXP International Tasting Panel at the world's top rum festival in Miami, Florida: The Miami Rum Renaissance. The festival is held once a year and brings together the most respected and experienced experts in the industry, as well as enthusiasts, to sample and judge hundreds of rums from around the world.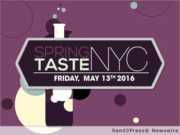 NEW YORK, N.Y., April 12, 2016 (SEND2PRESS NEWSWIRE) -- New York City foodies are in for a treat. Spring Taste NYC, hosted by EMRG Media, promises to deliver a feast for the senses like no other food show has done before. Savvy New Yorkers will sip, sample and indulge from more than 50 of the city's top vendors.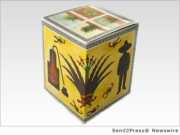 CHICAGO, Ill., Feb. 17, 2015 (SEND2PRESS NEWSWIRE) -- Caballeros Inc. today announced that the Beverage Testing Institute's Tastings 2014 International Review of Spirits Packaging Competition has awarded Scorpion Mezcal's(R) 4-Pack Silver Sampler Gift Box several Gold awards and runner-up status for 'Best Gift Box.'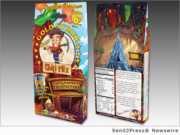 OKLAHOMA CITY, Okla., Dec. 8, 2014 (SEND2PRESS NEWSWIRE) -- JAF Industries recently launched a new and much anticipated entertainment chili product - Gold Strike Chili - a blend of premium ingredients that glistens like gold. 'What makes our chili so different is not only the story behind the recipe, but its granular consistency which gives it a sparkly gold sheen when the light hits it,' Ken Brown, president, JAF Industries, says. 'It's not only delicious, but beautiful too.'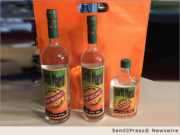 CHICAGO, Ill., Nov. 12, 2014 (SEND2PRESS NEWSWIRE) -- Earth Mama Vodka LLC today announced that Earth Mama(TM) Top Secret Vodka is coming to stores near everybody. Earth Mama Top Secret Vodka, which is 'A Marijuana Inspired Vodka' is the most radical, incredible, life altering super spirit brand to ever appear. Earth Mama Top Secret is a true super-premium vodka that has the real taste and smell of - you guessed it - pot! (Product contains no marijuana.)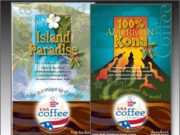 PLANTATION, Fla., April 1, 2013 (SEND2PRESS NEWSWIRE) -- Earth Day is April 22 and USA Coffee Company is doing its part to save the planet. USA Coffee Company is proud of its efforts to produce conventional certified Hawaiian coffee that is environmentally friendly.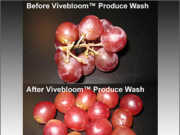 CLEVELAND, Ohio, March 29, 2013 (SEND2PRESS NEWSWIRE) -- Adherents of the 'shop local' movement are becoming more discriminating. Cleveland's consumers are no exception, and they are driving demand for their local retailers to carry Vivesan(TM) and Vivebloom(TM) cleaning products. Waterstone Ventures LLP, the makers of the 100 percent carcinogen-free products, announced today that their cleaners will be sold in over 20 local grocery stores.