Home
Tags
Gluten free diet
Tag: gluten free diet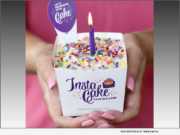 VANCOUVER, British Columbia, April 8, 2020 (SEND2PRESS NEWSWIRE) -- InstaCake has figured out the perfect way for people to share their love - even if they're quarantined at home alone. These cakes in a card are ideal for just about anyone who has something to celebrate - a birthday, anniversary, job promotion and more.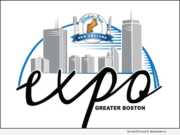 BOSTON, Mass. /Massachusetts Newswire/ -- Gluten-Free New England, LLC presents their first Greater Boston expo on Sunday, October 27, 2019, 9 a.m.-3 p.m. at the Boston Marriott Burlington in Burlington, Mass. The event includes 75 gluten-free vendors as well as food trucks, cooking demos and educational seminars.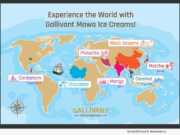 HOUSTON, Texas, Aug. 27, 2019 (SEND2PRESS NEWSWIRE) -- On August 9, 2019, The Food Shop announced the launch of Gallivant Mawa Ice Creams, a new line of desserts in seven globally-inspired flavors. The mawa ice creams are egg-free, gluten-free and contain no artificial flavors and ingredients.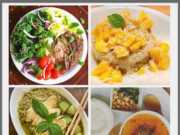 NEW YORK, N.Y., May 8, 2019 (SEND2PRESS NEWSWIRE) -- Located in East Village, Thai Direct Bowls is the first healthy, gluten and dairy free Thai restaurant in New York City. Street Thai food reinvented for healthy eating, served in salad and rice bowl style, with authentic Thai flavors. All Thai bowls are gluten free and dairy free with vegan and vegetarian options
WASHINGTON, D.C., Dec. 13, 2018 (SEND2PRESS NEWSWIRE) -- Brainy Camps Association, which provides camps for children with chronic health conditions, announced that it will be launching a family camp for youth with celiac disease in summer 2019. Adding to its consortium of 12 condition-specific camps, Be Gluten Free Family Camp, or 'BG Free' for short, was founded in conjunction with the Gastroenterology Department of Children's National Health System.