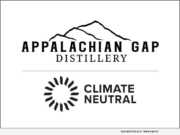 MIDDLEBURY, Vt. /Massachusetts Newswire - National News/ -- In response to the urgency of the climate crisis, Appalachian Gap Distillery is delighted to announce that it is officially Climate Neutral Certified. All of its brands -- AppGap, Split Spirits, and Vermont Creemee Liqueurs -- proudly share the certification.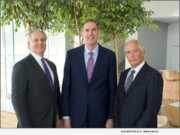 DES MOINES, Iowa /Massachusetts Newswire - National News/ -- With over eight years in providing green, sustainable, microbial protection to businesses, schools, and medical facilities throughout the Midwest, The Heritage Group of Des Moines, IA launched a new tech company, SPMC, LLC in the summer of 2020 to be led by SPMC President John Bergman and SPMC Technical Director Joe Johnson.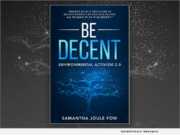 DENVER, Colo. /Massachusetts Newswire - National News/ -- Author and activist Samantha Joule Fow, CEO of Denver-based Axiom Communications, Inc., has published a groundbreaking new book that reveals how anyone and everyone concerned about the environment can use green technology to help address everything from litter to extinction. "Be Decent: Environmental Activism 2.0" (ISBN: 978-1735682815) is available now.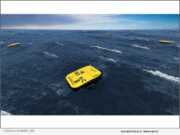 SEATTLE, Wash., July 7, 2020 (SEND2PRESS NEWSWIRE) -- Oscilla Power, Inc. is pleased to announce the launch of a private placement offering in accordance with Regulation Crowdfunding (Reg. CF) adopted by the U.S. Securities and Exchange Commission (SEC) through MicroVentures.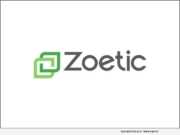 WASHINGTON, D.C., May 26, 2020 (SEND2PRESS NEWSWIRE) -- Zoetic Global, a US-based clean technology firm, is proud to announce the appointment of Trammell S. Crow to their board of directors. Mr. Crow is a businessman, entrepreneur, philanthropist, and innovative champion for a sustainable future.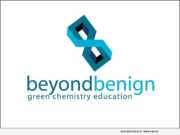 WILMINGTON, Mass. /Massachusetts Newswire/ -- Green chemistry education nonprofit Beyond Benign has received a grant from life science company MilliporeSigma to develop laboratory resources for universities. The life science business of Merck KGaA, Darmstadt, Germany operates as MilliporeSigma in the U.S. and Canada.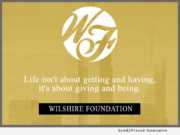 NEW YORK, N.Y., March 6, 2020 (SEND2PRESS NEWSWIRE) -- On March 3, 2020, the United Nations Economic and Social Council acknowledged the work that the Wilshire Foundation has done to support the UN's 2030 Sustainable Development Agenda, a blueprint for addressing poverty, inequality, climate change, environmental degradation, peace and justice.
LIVERMORE VALLEY, Calif., April 22, 2019 (SEND2PRESS NEWSWIRE) -- In honor of today's Earth Day 2019, Wente Vineyards is proud to share an updated series of green initiatives and programming, all of which reflect the winery's longstanding (136 years and counting!) and ongoing commitment to sustainable winegrowing.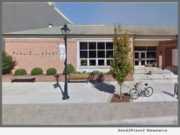 TIPP CITY, Ohio, Jan. 4, 2018 (SEND2PRESS NEWSWIRE) -- The Tipp City Public Library is partnering with local energy management firm Energy Optimizers, USA, to upgrade its lighting systems to LED, a move that is expected to generate an annual savings of $5,700.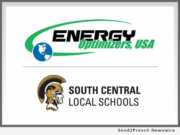 TIPP CITY, Ohio, Aug. 10, 2017 (SEND2PRESS NEWSWIRE) -- South Central Local Schools' bid to reduce costs by improving energy efficiency has saved the district more than $104,000 in utility costs over a three-year period, Energy Optimizers, USA, has found.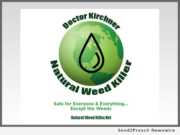 FORT PIERCE, Fla., Dec. 14, 2016 (SEND2PRESS NEWSWIRE) -- Looking for that holiday gift or present for the homeowner dealing with weed problems on the Treasure Coast? A weed-free garden, patio, walkway or driveway does not have to come at a high cost to the environment. Doctor Kirchner Natural Weed Killer is your non-toxic, biodegradable, sustainable weed killer solution.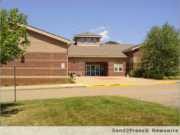 TIPP CITY, Ohio, Jan. 7, 2015 (SEND2PRESS NEWSWIRE) -- Cambridge City Schools has partnered with Energy Optimizers, USA, to complete an energy conservation project that is expected to save the district $133,111 annually, allowing for more dollars to be directed to students and classrooms.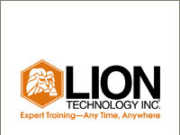 DALLAS, Texas (SEND2PRESS NEWSWIRE) -- For those managers and supervisors who need an in-depth overview of today's environmental regulations, Lion Technology Inc., the nation's leading regulatory compliance training firm, will soon be presenting its Complete Environmental Regulations workshop in the area. Key topics include air quality, water quality, chemical controls, and waste management.