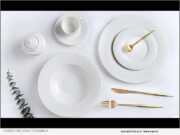 GUANGDONG, China, Jan. 20, 2021 (SEND2PRESS NEWSWIRE) -- Hundreds of core SKA merchant brands in Nanyue Region of Alibaba International Station all unveiled. HOSEN TWO EIGHT Ceramics is honored to be one of them, let everyone know HOSEN, this ceramic brand.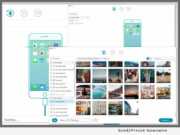 GUANGDONG, China, Sept. 4, 2018 (SEND2PRESS NEWSWIRE) -- TunesKit Software just officially launched its new product line with the flagship iPhone Data Recovery, aiming to help iOS users to easily and quickly recover any lost or deleted data on iPhone, iPad or iPod touch, including the latest iOS 12 beta and iOS 11.4.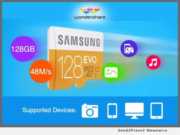 GUANGDONG, Hong Kong, Jan. 23, 2018 (SEND2PRESS NEWSWIRE) -- Owing to the fast development of the IT as well as the world, people have grown great concern into the need of storage as well as backups the data efficiently, says Wondershare. SD card - a type of high-quality memory card - has been introduced to the vast majority of users. However, SD card damage and corruptions occur to everyone. Data loss is terrible. We usually choose to extract the important information although the storage device is damaged.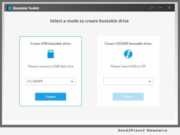 GUANGDONG, Hong Kong, Dec. 18, 2017 (SEND2PRESS NEWSWIRE) -- Recently, Wondershare has released Data Recovery Pro 6.60 with numerous advanced features. One of the most evident benefits of the tool is that it allows data recovery from a crashed system as well. Its latest support with WinPE bootable media can be used to perform the data recovery operation when a Windows system is not able to boot in an ideal way. This allows its users to retrieve their content, even when the system fails to boot or malfunctions.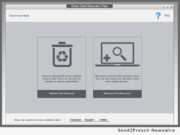 GUANGDONG, China, May 16, 2017 (SEND2PRESS NEWSWIRE) -- iCare Recovery from iCareAll Inc. announces release of a 100 percent free data recovery software solution - iCare Recovery Free Edition - which is able to help restore deleted files after a Wannacry attack.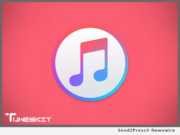 GUANGDONG, China, March 29, 2017 (SEND2PRESS NEWSWIRE) -- Upon the release of iTunes 12.6, TunesKit rolls out new versions quickly for three of their most featured Windows DRM removal software, including DRM Media Converter, Audiobook Converter, Apple Music Converter to optimize the programs' performance on the latest iTunes 12.6 thus to help users get better experience in removing DRM from protected iTunes media while using these DRM removal tools.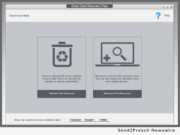 GUANGDONG, China, Feb. 24, 2017 (SEND2PRESS NEWSWIRE) -- iCareAll Inc. is pleased to announce that it has released iCare Data Recovery Free as a complete "data retrieval freeware" for internal hard drive recovery, external hard drive recovery, memory card recovery, pen drive recovery, USB flash drive recovery and almost all storage devices in every data loss disaster.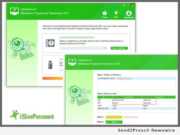 GUANGDONG, China, Dec. 26, 2016 (SEND2PRESS NEWSWIRE) -- Windows Password Recovery Pro by iSeePassword has been a matter of discussion in the tech-savvy world. Windows users have welcomed this new approach to regaining their lost or forgotten Windows Administration Password with great regards. Many have accessed the free trial version from the company that worked fast and was absolutely safe to use; even though the company came up with two versions of the program, offering separate sets of features.