Home
Tags
Hawaii Business
Tag: Hawaii Business
KONA, Hawaii, Oct. 14, 2020 (SEND2PRESS NEWSWIRE) -- Kona Mask Co. LLC, located in Kailua-Kona near Costco, will begin producing N-95 and flat-pleated masks using two automated machines. "We can produce 1 million masks every 3 weeks made right here in Hawaii," says Nicolas Garcia, CEO of Kona Mask.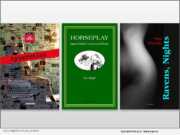 HONOLULU, Hawaii, Aug. 5, 2020 (SEND2PRESS NEWSWIRE) -- Deuxmers Publishing announces the release of two new novels by Lee Siegel, "Typerotica" and "Horseplay"; and a long-awaited collection of new poems by Peter Shaindlin, titled "Ravens, Nights."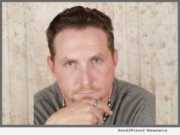 KAPAA, Hawaii, Feb. 13, 2018 (SEND2PRESS NEWSWIRE) -- Just in time for Valentine's Day, this new online dating site is one of a kind. Chronic Souls - an all-inclusive dating website and mobile app - is exclusively designed to connect people who recreationally enjoy marijuana or who use it to help their medical conditions.