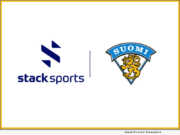 PLANO, Texas /Massachusetts Newswire - National News/ -- Finland just won their first Olympic Hockey Gold Medal at the Beijing 2022 Olympics. While everyone watched them play each game on the ice, what they didn't see was the behind-the-scenes preparation the team put into breaking down their opponents with STEVA - a live video breakdown and analytics tool powered by Stack Sports.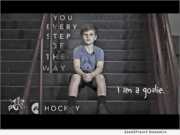 BLAINE, Minn. /Massachusetts Newswire - National News/ -- MEGA Goaltending, a company committed to teaching players and coaches the proper goaltending skills and fundamentals, has launched an emotional video ad with a plea from kids talking directly to their coaches. The campaign's goal is to make sure youth hockey associations are properly trained when it comes to coaching their young goalies.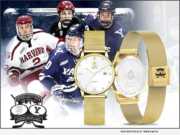 BEVERLY HILLS, Calif., Jan. 15, 2020 (SEND2PRESS NEWSWIRE) -- Beverly Hills California is known for bringing you the absolute best in sports entertainment such as Cricket All Stars and PGA Golf Tournaments. On January 11, the teams of Harvard and Yale hit the ice at Madison Square Garden with "Rivalry On Ice" and Craig Shelly Beverly Hills is the first to bring you the Commemorative Time Pieces commemorating this event.
OKLAHOMA CITY, Okla., Aug. 22, 2019 (SEND2PRESS NEWSWIRE) -- Since yelling at the TV just doesn't cut it, My Sports Vote has launched a new app for enthusiastic sports fans. It allows users to have their voices heard through votes and opinions, which are shared with teams and league offices. (VIDEO)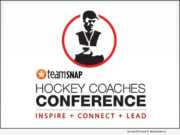 VANCOUVER, Canada, May 15, 2019 (SEND2PRESS NEWSWIRE) -- San Jose Sharks Head Coach Peter DeBoer will headline the 2019 TeamSnap Hockey Coaches Conference taking place July 18-20 at Ryerson University in Toronto. The eighth annual hockey conference features more than 50 professional presenters and is expected to be one of the largest gatherings of hockey coaches ever assembled.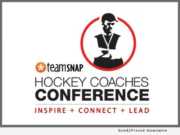 TORONTO, Ontario, July 10, 2018 (SEND2PRESS NEWSWIRE) -- TeamSnap and The Coaches Site have confirmed an all-star lineup of NHL coaches presenting at the TeamSnap Hockey Coaches Conference taking place on July 20 and 21 in Toronto.