Home
Tags
Hollywood Business
Tag: Hollywood Business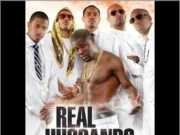 HOLLYWOOD, Calif. /Massachusetts Newswire - National News/ -- Having just returned from Belize to promote STEMREGEN®, a natural stem cell enhancer documented to increase the number of circulating stem cells, feature actor, comedian, writer and producer Chris Spencer is pleased to announce that everyone's favorite husbands are coming back - the "Real Husbands of Hollywood" has been renewed for a sixth season by BET.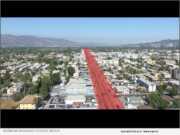 NORTH HOLLYWOOD, Calif. /Massachusetts Newswire - National News/ -- The Burbank Widening Citizens Group. ("BWC Group") announced today that it is organizing in opposition to the Burbank Blvd. Street Widening Project. The Group consists of businesses and residences situated along the affected Burbank Blvd., between Lankershim Blvd. and Cleon St.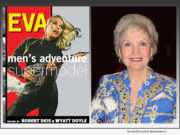 HOLLYWOOD, Calif., Nov. 25, 2019 (SEND2PRESS NEWSWIRE) -- The latest installment in the acclaimed Men's Adventure Library series from editors Robert Deis and Wyatt Doyle, "Eva: Men's Adventure Supermodel" (ISBN 978-1943444397) has been released. The book chronicles model, pin-up, and actress Eva Lynd's remarkable career.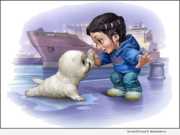 HOLLYWOOD, Calif., Nov. 1, 2019 (SEND2PRESS NEWSWIRE) -- Haibu is an award-winning series of books, films, cartoons and video games that promotes wildlife conservation around the world. Haibu has partnered with the U.S. Department of State's Bureau of Oceans and International Environmental and Scientific Affairs (OES) on Zoohackathon, a global competition to develop new and innovative technology tools to fight wildlife trafficking.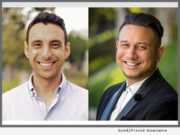 WEST HOLLYWOOD, Calif., Sept. 26, 2018 (SEND2PRESS NEWSWIRE) -- In today's hyper competitive mortgage market with increasing competition from internet companies, Roger Mansourian has formed a new partnership and mortgage company - Vantage Home Loans - that specifically targets and caters to the creative financing needs of investors, small business owners, and luxury homeowners seeking a strong mortgage offering in California and Washington.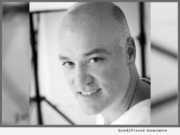 HOLLYWOOD, Calif., April 6, 2018 (SEND2PRESS NEWSWIRE) -- Exiting his role as Prime Focus Technologies President after completing his earn out and roll-out of the company's award-winning DAX Platform, Patrick Macdonald-King has agreed to join the Advisory Board of film and tech finance firm Hyperion Media Group to help create a fund focused on content, and the intersection of content and technology.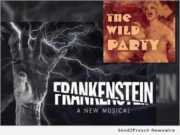 HOLLYWOOD, Calif., Aug. 24, 2016 (SEND2PRESS NEWSWIRE) -- Art-In-Relation, Jonas Sills, producer, announces a move from Long Beach, after two successful seasons, to Hollywood with two hauntingly gorgeous, but lesser known musical theater productions at The Complex Theatres, Hollywood. A combination of "The Wild Party." a lesser known version of the musical based on the poem by Joseph Moncure, and written by Andrew Lippa, coupled with Mary Shelley's tale with a musical twist, "Frankenstein, A New Musical."