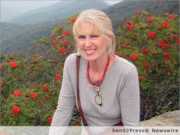 ASHEVILLE, N.C., Jan. 11, 2016 (SEND2PRESS NEWSWIRE) -- Do you ever ask yourself, 'Why does this always happen to me?' Or do you simply chalk it off to fate? Yvonne Haarsma, owner of the Asheville Astrolodge, explains why coincidences do not exist and ascertains that everything happens for a reason, including problems people encounter. A karmic astrologer, she can see the lessons which are often interpreted as problems, while studying someone's chart. As a result, she recently opened the Asheville Astrolodge to help people better understand their past, present and how it affects their future through holistic/karmic astrology.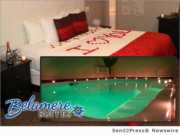 PERRYSBURG, Ohio, Feb. 2, 2015 (SEND2PRESS NEWSWIRE) -- Belamere Suites of Perrysburg, Ohio is proud to announce TripAdvisor(R), the world's largest travel site, ranked Belamere Suites the tenth Best Hotel for Romance in the United States during their announcement of the winners of the 2015 Travelers' Choice(TM) awards for Hotels, ahead of legendary California designer Michael Taylor's Auberge du Soleil in Napa Valley and the Post Ranch Inn atop the cliffs of Big Sur, California.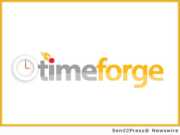 NEW YORK CITY, N.Y., Jan. 12, 2015 (SEND2PRESS NEWSWIRE) -- TimeForge is presenting its vision for a comprehensive retail labor management platform, which will be showcased at the National Retail Federation (NRF) 2015 trade show. The TimeForge product line highlights a range of innovative solutions suited for every retail environment, from the retail store front to the back of a restaurant kitchen.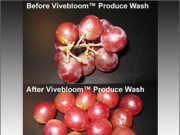 CLEVELAND, Ohio, March 29, 2013 (SEND2PRESS NEWSWIRE) -- Adherents of the 'shop local' movement are becoming more discriminating. Cleveland's consumers are no exception, and they are driving demand for their local retailers to carry Vivesan(TM) and Vivebloom(TM) cleaning products. Waterstone Ventures LLP, the makers of the 100 percent carcinogen-free products, announced today that their cleaners will be sold in over 20 local grocery stores.