Home
Tags
Ios data recovery
Tag: ios data recovery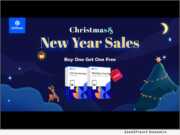 NEW YORK, N.Y. /Massachusetts Newswire - National News/ -- More than 10 million families celebrate Christmas around the USA. The tradition of sending gifts and spreading happiness on the eve of the 25th has been practiced for centuries. The festival engages a broader community due to the new year celebrations that follow. This year, UltFone - an emerging software application company - has decided to take part in the festivity.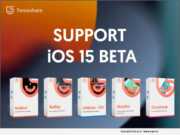 NEW YORK, N.Y. /Massachusetts Newswire - National News/ -- Apple recently launched the latest iOS 15 Beta. As a pioneer and excellent software for repairing and managing iOS systems and data, Tenorshare has updated all its software to be fully compatible with iOS 15 Beta, including UltData, ReiBoot, 4uKey, WhatsApp Transfer, iAnyGo, 4uKey iTunes Backup, and iCareFone.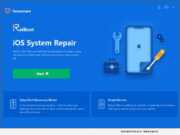 NEW YORK, N.Y., Jan. 26, 2021 (SEND2PRESS NEWSWIRE) -- Tenorshare has proudly announced that it has launched ReiBoot V8.0.0 with a new interface. ReiBoot is an industry-leading software solution that can help users solve 150+ iOS system problems.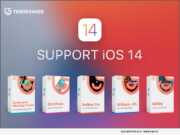 NEW YORK, N.Y., Sept. 17, 2020 (SEND2PRESS NEWSWIRE) -- Tenorshare has announced that all of its products will be compatible with iOS 14. As one of the prime leaders in data security and system repair for iOS, Tenorshare is committed to providing its users quick and seamless solutions for iOS 14.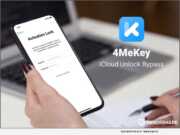 NEW YORK, N.Y., June 29, 2020 (SEND2PRESS NEWSWIRE) -- Tenorshare has just released a new product named 4MeKey. It can help you easily bypass the iCloud activation lock on your iPhone, iPad or iPod Touch, thus you can access a locked device without an Apple ID and password!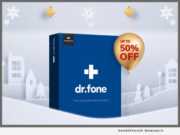 SHENZHEN, China, Dec. 21, 2018 (SEND2PRESS NEWSWIRE) -- This Christmas let's do something little extra for everyone! This is the season when every sorrow and apathy goes away and makes space for joy and smiles all the way. Where it is all sale time on the web, dr.fone is no different. With up to 50-percent off, dr.fone (from Wondershare) introduces the 2018 year-end sales. The world's first data recovery software is offering their valued customers' festive season discount like never before.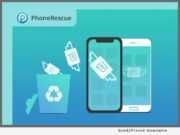 LOS ANGELES, Calif., March 7, 2018 (SEND2PRESS NEWSWIRE) -- Recently, message recovery has been a hot topic among iPhone and Android users. Aiming to address people's concerns about data loss, iMobie Inc., a leading software company, introduces PhoneRescue that can retrieve lost messages and many other important data directly to iPhone and Android phone, even without a backup. With the world's top data recovery success rate, it has successfully saved over 5.7 million iOS and Android users from data disasters. Under the help of PhoneRescue, the retrieval of lost data is a piece of cake.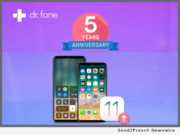 LONDON, U.K., Aug. 21, 2017 (SEND2PRESS NEWSWIRE) -- As data support and recovery software provider 'Dr.Fone' reaches its fifth anniversary, the company announces its provision of complete support for the latest iOS update - iOS 11. Perfect for those who are less tech-savvy than others or indeed those with precious data that they can't afford to lose, Dr.Fone provides the perfect solution for a quick and pain-free iOS update.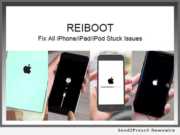 NEW YORK, N.Y., June 29, 2017 (SEND2PRESS NEWSWIRE) -- Apple brought a surprise last week: rolling out iOS 11 betas. Quite a few frustrating iOS 11 stuck issues happen when upgrading/downgrading iOS 11 beta. That's why Tenorshare ReiBoot comes as an outstanding repair tool to repair iOS 11 beta stuck in recovery mode, Apple logo, reboot loop, white screen, black screen, etc.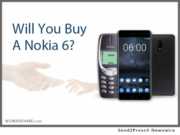 LONDON, U.K., March 9, 2017 (SEND2PRESS NEWSWIRE) -- With the constant battle of global tech giants raging, brands such as Apple, Google, Sony and Samsung are forever pushing the limits of consumer tech further than ever before, says tech firm Wondershare. Yet whilst stretching the technological horizon is the ultimate aim of every self-respecting brand, a small Finnish start-up has rocked the mobile industry by announcing the relaunch of the iconic Nokia 3310.