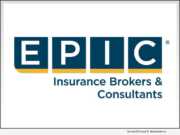 JERSEY CITY, N.J., Dec. 11, 2019 (SEND2PRESS NEWSWIRE) -- Cosmetic Insurance Services (CIS), a national multi-line Specialty Program Administrator and the nation's leading insurance provider to the Cosmetics and Personal Care industry, announced their ability to now offer insurance to those companies whose cosmetic and beauty products include CBDs (Cannabidiol) within their formulations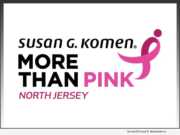 JERSEY CITY, N.J., Oct. 1, 2019 (SEND2PRESS NEWSWIRE) -- Susan G. Komen North Jersey, will be holding its MORE THAN PINK Wellness Expo on Sunday, October 6, 2019 at the Harborside Atrium in Jersey City from 12 p.m. - 4 p.m. This interactive health and wellness expo will offer attendees convenient access to education and critical health screening services, health/wellness exhibits, fitness/nutrition demonstrations, survivor support, a senior pavilion, medical information and genetic testing.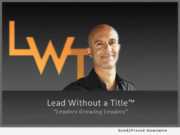 JERSEY CITY, N.J., Sept. 14, 2017 (SEND2PRESS NEWSWIRE) -- Lead Without A Title(TM) (LWT) offers more than just a training program or leadership class, it offers a method to achieve breakthroughs. LWT America is pleased to announce a four-day event, which will take place on October 2-5, 2017, in Jersey City at WorkSocial's premier training room. LWT is inviting business executives and members of senior leadership teams to a fun and interactive four-day workshop. It will be led by LWT Master Facilitator Danette Fenton-Menzies and Facilitator Shantanu Mohan.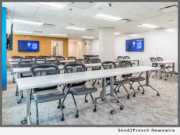 JERSEY CITY, N.J., July 24, 2017 (SEND2PRESS NEWSWIRE) -- WorkSocial, Jersey City's premier coworking and shared office space, is excited to announce they were the official host of John Maxwell's leadership workshop. On June 28, 2017, The John Maxwell Company brought "The 5 Levels of Leadership" Workshop to the area. The event was held in WorkSocial's newly-opened training space.