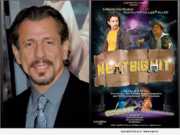 LOS ANGELES, Calif. /Massachusetts Newswire - National News/ -- To his knowledge, it hasn't been done before, but that doesn't scare Zak Lee Guarnaccia, actor/stuntman, and executive producer at LightRow Pictures, a subsidiary of Light Row Ranch, LLC. In fact, it excites him. Audiences are hungry for something new and he's ready to deliver with "The Next Big Hit," a martial arts musical comedy, set to come out fighting in 2022.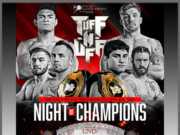 LAS VEGAS, Nev., June 21, 2019 (SEND2PRESS NEWSWIRE) -- With the average prices of event tickets to popular mixed martial arts events often topping hundreds of dollars, seeing such an event live is out of reach for many of the sport's most ardent fans. Tuff-N-Uff, the nation's largest and longest running amateur MMA organization, has decided to help do something about that by offering a packed roster of fights at a FREE event that will be held June 29, 2019 at the Thomas & Mack Center in Las Vegas.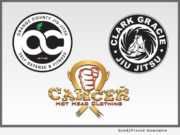 IRVINE and ANAHEIM, Calif., Sept. 27, 2018 (SEND2PRESS NEWSWIRE) -- Orange County Jiu-Jitsu (OC Jiu-Jitsu), a Clark Gracie Academy, and Hot Head Clothing, an apparel line designed solely to benefit child cancer patients, announced that they recently held a unique fundraising event to heighten awareness and raise money for St. Jude Children's Research Hospital to combat childhood cancer.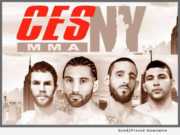 NEW YORK, N.Y., May 1, 2018 (SEND2PRESS NEWSWIRE) -- CES MMA launches its New York division on May 4, 2018 with "CES MMA NY," a star-studded event at The Space at Westbury Theater, featuring Bellator veterans Matthew Secor of Glens Falls, Kenny Foster of Corona and the debut of Oyster Bay welterweight John Gotti III.