Home
Tags
Maxillofacial Surgeon
Tag: Maxillofacial Surgeon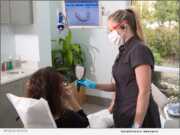 DELRAY BEACH, Fla., Aug. 12, 2020 (SEND2PRESS NEWSWIRE) -- While many people enjoy traveling or relaxing during the summer months, the Spodak Dental Group team encourages those who wish to improve their smile and their confidence to do exactly that. The summer months are a great time to invest in one's smile, and in an effort to help community members achieve their smile goals.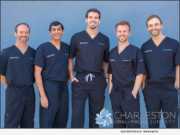 CHARLESTON, S.C., Feb. 27, 2020 (SEND2PRESS NEWSWIRE) -- Charleston Oral and Facial Surgery (COAFS) was voted a 2019 Reader's Choice recipient by the readers of "Journal Scene." Named Best Oral Surgeons in the annual Best of Summerville competition, COAFS will be featured in the 2019 Reader's Choice special edition. Winners in all categories were announced at a party held at The Village of Summerville on February 25, 2020.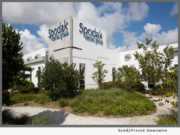 DELRAY BEACH, Fla., Feb. 23, 2018 (SEND2PRESS NEWSWIRE) -- Juan C. Arroyo, Spodak Dental Group's Oral and Maxillofacial Surgeon, is now seeing patients on Saturdays from 9 a.m. to 2 p.m. While it is unprecedented for dental offices to be open on Saturdays, it is even rarer for the oral surgeon to be available and treat patients. Normally, if a patient was experiencing pain on Friday evening or Saturday, he/she would have to wait to be seen until Monday.