Home
Tags
Medical Marijuana
Tag: Medical Marijuana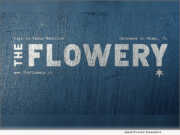 MIAMI, Fla. /Massachusetts Newswire - National News/ -- The Flowery, a Florida-based medical marijuana company and cannabis producer, announced today four new additions to its executive leadership team: Mike Smuts as Chief Operating Officer (COO), Brian Roberts as Director of Cultivation, Harry Rosenfeld as Chief Financial Officer (CFO), and Kevin Szymanski as Director of Supply Chain and Logistics.
POMONA, Calif., Jan. 13, 2014 (SEND2PRESS NEWSWIRE) -- Marvin Robey, spokesman for Live-Silver, announced today that tests made by Live-Silver of Pomona, Calif. indicate plants grown hydroponically, as well as in soil, indicate annual plants grow to twice the height and width of control plants when 2 percent of Live-Silver's new supercharged colloidal silver is added to the standard nutrients.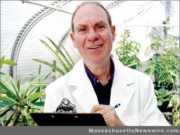 BOSTON, Mass. /Massachusetts Newswire/ -- Three informational events across Mass. with the cannabis industry's top 'outlaws' and authors will be hosted by the Massachusetts Cannabis Knowledge Forum in association with the Northeastern Institute of Cannabis on Sept 28-29, 2013 in Boston, Lowell and Dartmouth.