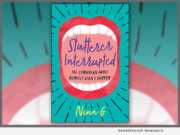 SAN FRANCISCO, Calif., Jan. 8, 2019 (SEND2PRESS NEWSWIRE) -- Stuttering Comedian, Nina G. announces the release of her second book: "Stutterer Interrupted: The Comedian Who Almost Didn't Happen" (ISBN: 978-1631526428; August 6, 2019). While childhood angst and everyday incidents offer fodder for her stand-up comedy on stage, Nina G. peels aside the punchlines to share her very personal story in her new book.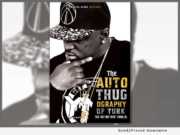 NEW YORK, N.Y., Oct. 3, 2018 (SEND2PRESS NEWSWIRE) -- The Oracle Group announces Former Cash Money Records artist Tab "Hot Boy Turk" Virgil Jr. takes you on a journey of deep spiritual and mental growth in his new book, 'The AutoThugOgraphy of Turk' (Hardcover: Wahida Clark Publishing: ISBN: 978-1947732216).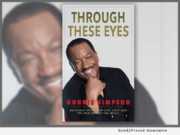 WASHINGTON, D.C., Aug. 2, 2018 (SEND2PRESS NEWSWIRE) -- The Oracle Group International announces the publication of "THROUGH THESE EYES: An Iconic Memoir of Life, Love and The Man Behind The Music" (13th and Joan; Hardcover; Jan. 30, 2019; $25.99; ISBN: 978-1732646469) by award-winning, influencer, humanitarian, and legend Donnie Simpson.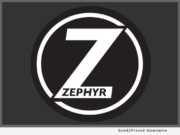 COLUMBUS, Ohio, July 3, 2018 (SEND2PRESS NEWSWIRE) -- International recovery coach Lauren Casey, PhD, has sold her memoir, "Breaking the Chains: Drugs, Millionaires and the Prisoner Who Set Me Free," to addiction recovery imprint Zephyr Bookshelf. Zephyr will be releasing the book in spring of 2019.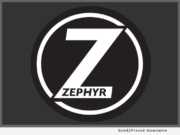 COLUMBUS, Ohio, May 30, 2018 (SEND2PRESS NEWSWIRE) -- Addiction recovery imprint Zephyr Bookshelf announced today that it's publishing a brand-new title this winter: "Taming the Wild Things in My Head" by first-time author David H. Griggs.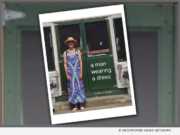 ARLINGTON, Mass. /Massachusetts Newswire/ -- After three years of work, first time author Glenn Koenig is celebrating the publication of his first book, "A Man Wearing a Dress" (ISBN: 978-0998583303) now available from publisher Message Rain. He plans to host a book release party on Tuesday, Nov. 14 from 7 to 9 p.m., at the Robbins Library, 700 Mass. Ave., in Arlington Center.