Home
Tags
Music Education
Tag: Music Education
BROOKLYN, N.Y. /Massachusetts Newswire - National News/ -- Today, pianist and producer Elijah Fox welcomes musicians into his exciting new course with online music education hub Soundfly. In it Elijah explores his singular approach to writing, improvising, and producing the "Impressionist" music for which he's become widely known; a style that has hypnotized fans around the world, been championed by collaborators like Yussef Dayes, Tom Misch, and Kiefer, and become the foundation for Drake & 21 Savage's hit "Major Distribution."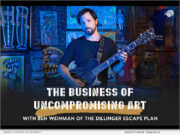 BROOKLYN, N.Y. /Massachusetts Newswire - National News/ -- Online music learning platform Soundfly has released a brand new course with Ben Weinman, guitarist, songwriter, and founding member of The Dillinger Escape Plan, on the business of making art without compromising one's values or integrity. The Business of Uncompromising Art is a course like no other, and musicians of all types can find it today in Soundly's digital library of creative music courses.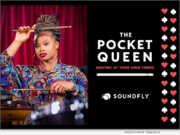 BROOKLYN, N.Y. /Massachusetts Newswire - National News/ -- Soundfly's newest online course, "The Pocket Queen: Moving at Your Own Tempo," is out today as part of the platform's digital subscription library. This course, led by drummer, producer, and viral content creator, Taylor Gordon, aka The Pocket Queen, teaches modern rhythm and drumming concepts and music production, as well as strategies for finding one's authentic creative self.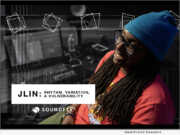 BROOKLYN, N.Y. /Massachusetts Newswire - National News/ -- Music education platform Soundfly and experimental producer and composer Jlin have teamed up to launch an online course covering Jlin's artistic process and approach to creating groundbreaking rhythmic music. Jerrilynn Patton, who performs as Jlin, came up through the Midwest's footwork scene, and has evolved into one of the most innovative electronic producers working today.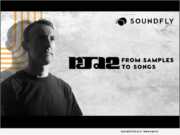 BROOKLYN, N.Y. /Massachusetts Newswire - National News/ -- Instrumental hip-hop producer RJD2 has launched his first online course, made in partnership with music education platform Soundfly. This in-depth course guides students through RJD2's unique approach to chopping and flipping records, and how he arranges samples into fully realized songs.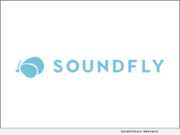 BROOKLYN, N.Y., Jan. 19, 2021 (SEND2PRESS NEWSWIRE) -- As musicians around the world await the imminent release of Ableton Live's latest version, Live 11, Brooklyn-based music education platform Soundfly today launches one of the first and most comprehensive online courses on making music with Ableton Live, exploring the cutting-edge features that will be available in the upcoming Live update.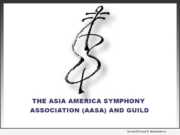 ROLLING HILLS ESTATES, Calif., June 12, 2019 (SEND2PRESS NEWSWIRE) -- The Asia America Symphony Association (AASA) and Guild will hold their annual Bravo Awards gala recognizing the Roland Corporation, Helen Ota and Gail Gerding Mellert for their contributions to AASA and the community. Master of Ceremonies is David Ono, KABC 7 News Anchor.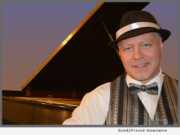 TRAVERSE CITY, Mich., Nov. 2, 2018 (SEND2PRESS NEWSWIRE) -- The Michigan Humanities Council announced their 2018-2021 Arts and Humanities Touring Directory, offering 40 percent grant funding for arts programming at non-profits, schools, and libraries in Michigan. Traverse City ragtime pianist, Peter Bergin, is one of the featured artists.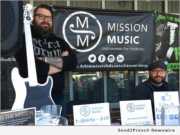 PINE HILL, N.J., July 12, 2016 (SEND2PRESS NEWSWIRE) -- Mission Music, a nonprofit agency that provides underserved youth with access to musical instruments and lessons regardless of their ability to pay, is donating a half dozen acoustic guitars to The Village of Arts and Humanities in Philadelphia, Pa., at 9 a.m. on Thursday, July 14, 2016