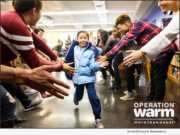 ALBUQUERQUE, N.M., Dec 3, 2019 (SEND2PRESS NEWSWIRE) -- Just a few weeks before their first birthday, Morrison Outdoors is joining the Pledge 1% movement and donating 1% of all revenue from 2019 to Operation Warm, a registered non-profit providing new winter coats for children who need them.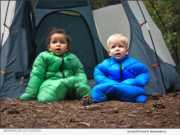 ALBUQUERQUE, N.M., Oct. 4, 2019 (SEND2PRESS NEWSWIRE) -- Morrison Outdoors, just 7 months removed from their launch campaign on Kickstarter, have brought their line of Little Mo Baby Sleeping Bags to over 60 REI locations across the U.S.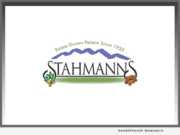 LA LUZ, N.M., Aug. 8, 2019 (SEND2PRESS NEWSWIRE) -- Ever want to get a look at what goes on behind the scenes at a working, commercial, estate-grown pecan farm? Well now is your chance. Stahmanns Pecans is wrapping up its twelve-part blog series titled: "A Year on an Estate Grown Pecan Farm." The series began in October 2018 and the final installment of the series will be published on September 2, 2019.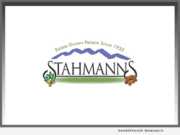 LA LUZ, N.M., Feb. 13, 2019 (SEND2PRESS NEWSWIRE) -- Stahmanns Pecans shares tips to know when pecans are ready to harvest. Pecans are ready to harvest when they begin to drop from the trees, usually around the time when the tree begins losing its leaves for the winter. Mature pecans have green husks which have turned brown and crack open. That's how you know they are ready.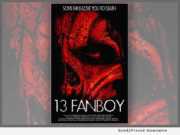 NOGAL, N.M., Oct. 29, 2018 (SEND2PRESS NEWSWIRE) -- "Friday the 13th" has a passionate fan base that has been waiting for almost a decade for another installment. With the lawsuit between Victor Miller and Sean Cunningham still not resolved a new film isn't likely for several more years, but Voorhees Films has a solution for your much-needed fix, "13 Fanboy."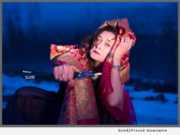 SANTA FE, N.M., May 2, 2018 (SEND2PRESS NEWSWIRE) -- Award-winning filmmaker, Betsy Chasse, announces inaugural release of her eagerly anticipated documentary, "The Empty Womb," marking the end of National Infertility Week. A depiction of the griefs infertility, "The Empty Womb" film features humanitarian artist, Robbi Firestone, who shares her infertility/IVF journey through art; "The Empty Womb" museum installation.