Home
Tags
New Hampshire Business
Tag: New Hampshire Business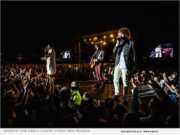 GILFORD, N.H. /Massachusetts Newswire - National News/ -- New Sound Concerts, Inc., a New England based promoter and festival producer, is hosting their 23rd annual Christian music festival, at the Best of NH award-winning Gunstock Mountain Resort. After canceling the 2020 festival due to the pandemic, thousands are ready to gather and celebrate through "Music, Love & Action."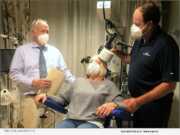 EXETER, N.H., Oct. 20, 2020 (SEND2PRESS NEWSWIRE) -- In September 2019, Dr. Paul Belliveau and partners launched The TMS Collaborative as a way to bring the cutting-edge technology of TMS to New Hampshire and beyond. TMS therapy is an FDA-approved, safe, and non-invasive treatment for patients suffering from Major Depressive Disorder (MDD).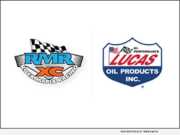 HAMPSTEAD, N.H., Jan. 24, 2020 (SEND2PRESS NEWSWIRE) -- Rock Maple Racing, New England's premier sanctioned cross-country racing series, announces the sponsorship signing of Lucas Oil Products, Inc., headquartered in Corona, California.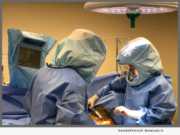 SEABROOK, N.H., April 25, 2019 (SEND2PRESS NEWSWIRE) -- Atlantic Coast Surgical Suites is an ambulatory surgery center designed for, and specializing in, outpatient joint replacement surgery. Today, Dr. Moby Parsons of The Knee, Hip and Shoulder Center performed the first outpatient reverse shoulder replacement here using the Exactech GPS (Guided Personalized Surgery) preoperative planning and navigation system.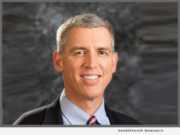 PORTSMOUTH, N.H., March 11, 2019 (SEND2PRESS NEWSWIRE) -- Dr. Moby Parsons, a joint replacement specialist at the Knee, Hip and Shoulder Center in Portsmouth, N.H., helped to pioneer a surgical navigation tool that is now being widely used around the world to improve the results of shoulder replacement.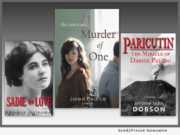 NASHUA, N.H., April 30, 2018 (SEND2PRESS NEWSWIRE) -- This summer, Aubade Publishing is scheduled to release three books: "Sadie in Love" (ISBN: 978-0984549412), a novel by Rochelle Distelheim; "Paricutin: The Miracle of Daniel Pulido" (ISBN: 978-0984549436), a novel by Jerome John Dobson; and "The Annotated Murder of One" (ISBN: 978-0984549450), a collection of poems by Jared Pearce.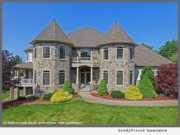 BEDFORD, N.H., Sept. 27, 2017 (SEND2PRESS NEWSWIRE) -- Bedford, New Hampshire's Castle on the Hill has caught the attention of WMUR's Mansion Monday. Recently listed for sale, this luxury residence sits on top of a hill with breathtaking panoramic mountain views. The home got its name from the two stone turrets that grace the front. Molly B. Miller, owner of Mountain Side Properties and listing agent for the Castle on the Hill, was surprised to see the home on Mansion Monday.