Home
Tags
New Mexico Business
Tag: New Mexico Business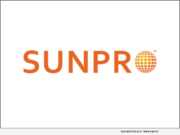 ALBUQUERQUE, N.M., Nov. 2, 2020 (SEND2PRESS NEWSWIRE) -- Sunpro Solar, a national leader in residential solar power, joins Unirac, a solar mount manufacturer, on a mission to donate and install solar energy panels that will power facilities for Joy Junction, a homeless shelter in Albuquerque, New Mexico.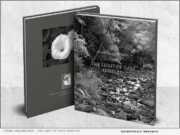 SANTA FE, N.M., Sept. 17, 2020 (SEND2PRESS NEWSWIRE) -- Eloquent Light Editions announces a new photography book by award-winning photographer Craig Varjabedian, "The Light of Days Gone By," which was 45 years in the making. It celebrates with stunning imagery the journey of a photographer and the beautiful light he has witnessed and captured along the way.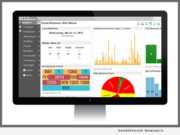 GALLUP, N.M., Jan. 14, 2020 (SEND2PRESS NEWSWIRE) -- Gallup-McKinley County Schools (GMCS) has selected the industry-leading Synergy(r) Education Platform by Edupoint Educational Systems for its K-12 student information management needs. The district's Synergy solution will include Synergy Student Information System, Synergy Special Education, and Synergy Analytics in a cloud-hosted environment.
ALBUQUERQUE, N.M., Jan. 7, 2020 (SEND2PRESS NEWSWIRE) -- 4Ry Inc. announced today that 4Ry and Texas A&M AgriLife Research have signed a research agreement. They will collaborate with the USDA's Agricultural Research Service (ARS) to more efficiently and effectively spray cattle to eliminate cattle fever ticks.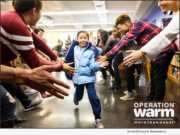 ALBUQUERQUE, N.M., Dec 3, 2019 (SEND2PRESS NEWSWIRE) -- Just a few weeks before their first birthday, Morrison Outdoors is joining the Pledge 1% movement and donating 1% of all revenue from 2019 to Operation Warm, a registered non-profit providing new winter coats for children who need them.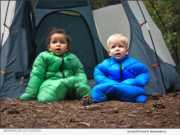 ALBUQUERQUE, N.M., Oct. 4, 2019 (SEND2PRESS NEWSWIRE) -- Morrison Outdoors, just 7 months removed from their launch campaign on Kickstarter, have brought their line of Little Mo Baby Sleeping Bags to over 60 REI locations across the U.S.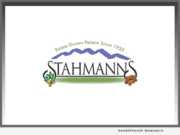 LA LUZ, N.M., Aug. 8, 2019 (SEND2PRESS NEWSWIRE) -- Ever want to get a look at what goes on behind the scenes at a working, commercial, estate-grown pecan farm? Well now is your chance. Stahmanns Pecans is wrapping up its twelve-part blog series titled: "A Year on an Estate Grown Pecan Farm." The series began in October 2018 and the final installment of the series will be published on September 2, 2019.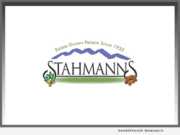 LA LUZ, N.M., Feb. 13, 2019 (SEND2PRESS NEWSWIRE) -- Stahmanns Pecans shares tips to know when pecans are ready to harvest. Pecans are ready to harvest when they begin to drop from the trees, usually around the time when the tree begins losing its leaves for the winter. Mature pecans have green husks which have turned brown and crack open. That's how you know they are ready.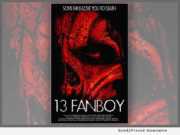 NOGAL, N.M., Oct. 29, 2018 (SEND2PRESS NEWSWIRE) -- "Friday the 13th" has a passionate fan base that has been waiting for almost a decade for another installment. With the lawsuit between Victor Miller and Sean Cunningham still not resolved a new film isn't likely for several more years, but Voorhees Films has a solution for your much-needed fix, "13 Fanboy."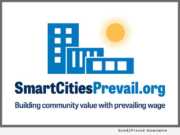 SACRAMENTO, Calif., May 23, 2018 (SEND2PRESS NEWSWIRE) -- Smart Cities Prevail today released a series of new TV advertisements on prevailing wage laws, part of a multi-state public information campaign launching in California and New Mexico. "Rebuilding America" highlights the important role that prevailing wage laws play in promoting local hiring and higher quality workmanship on schools, roads and other public projects.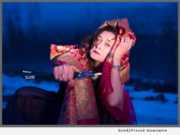 SANTA FE, N.M., May 2, 2018 (SEND2PRESS NEWSWIRE) -- Award-winning filmmaker, Betsy Chasse, announces inaugural release of her eagerly anticipated documentary, "The Empty Womb," marking the end of National Infertility Week. A depiction of the griefs infertility, "The Empty Womb" film features humanitarian artist, Robbi Firestone, who shares her infertility/IVF journey through art; "The Empty Womb" museum installation.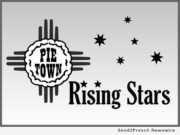 PIE TOWN, N.M., Aug. 16, 2016 (SEND2PRESS NEWSWIRE) -- The 36th Annual Pie Town Pie Festival is set for September 10, 2016, and will be offering a slate of old time fun for those who come to the scenic and historic town of Pie Town, New Mexico, USA. Events start at 8 a.m. with the pi-K Run for Pie - and, yes, it's a 3.14 mile run.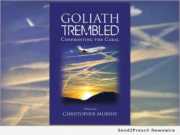 SANTA FE, N.M., June 17, 2016 (SEND2PRESS NEWSWIRE) -- "Goliath Trembled: Confronting the Cabal" (ISBN: 978-1530268795), a page-turning thriller by Christopher Murphy, challenges mainstream media, which he says is controlled by the "Corporate Goliath."