Home
Tags
NEW YORK CITY, N.Y.
Tag: NEW YORK CITY, N.Y.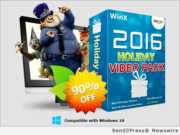 NEW YORK CITY, N.Y., April. 15, 2016 (SEND2PRESS NEWSWIRE) -- DearMob rolls out a multimedia software all-in-one pack from April 14 to May 3, alongside software gifts for Mac users, reaching the highest discount ever! This pack containing a best-in-class DVD ripper, a video converter, and a backup software is shipped by DearMob, the integrated multimedia software manufacturer after MTV Movie Awards 2016, supplying a downright affordable solution for movie buffs to rip DVDs, convert videos and watch movies chosen by the MTV Movie Awards 2016 committees from the comfort of home.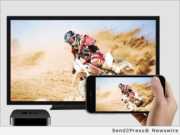 NEW YORK CITY, N.Y., Feb. 29, 2016 (SEND2PRESS NEWSWIRE) -- DearMob's 5KPlayer makes a quantum leap into Version 3.6 for Windows and Mac upon the announcement of Oscars 2016 winners, offering an ideal choice for users to watch Oscars 2016 best pictures including 'Spotlight,' 'The Revenant' and more with the free video player. For refined video quality, this upgrade involves major improvements in playing encrypted online videos and AirPlay to Apple tvOS 9.2 released on Feb. 23, the previous bug of playing videos without sound also gets addressed on both Windows and Mac.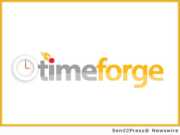 NEW YORK CITY, N.Y., Jan. 12, 2015 (SEND2PRESS NEWSWIRE) -- TimeForge is presenting its vision for a comprehensive retail labor management platform, which will be showcased at the National Retail Federation (NRF) 2015 trade show. The TimeForge product line highlights a range of innovative solutions suited for every retail environment, from the retail store front to the back of a restaurant kitchen.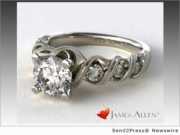 NEW YORK CITY, N.Y., Dec. 18, 2014 (SEND2PRESS NEWSWIRE) -- R2Net - JamesAllen.com, one of the two largest diamond and bridal jewelry e-commerce platforms in the U.S. announced today that is has secured $25 Million in growth funding from Israel Growth Partners (IGP).