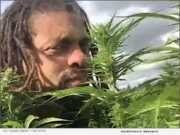 TRENTON, N.J., Nov. 24, 2020 (SEND2PRESS NEWSWIRE) -- The 'war on drugs' has just taken a wicked left turn. On Friday, November 20, 2020, one of marijuana's staunchest supporters, Ed "NJWeedman" Forchion held an online press conference at his NJWeedman's Joint location, contesting New Jersey's recent legalization of cannabis. (Case 3:20-cv-16582-PGS-TJB FORCHION v. MURPHY.)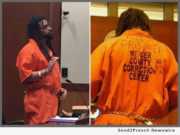 TRENTON, N.J., July 10, 2017 (SEND2PRESS NEWSWIRE) -- For over 125 days, New Jersey's most prominent cannabis and bail reform activist Ed Forchion aka NJ Weedman, has languished in a Mercer County cell, held with no bail. On Wednesday, July 12, and Thursday, July 13, at 1 p.m. Forchion finally gets his day in court per a Bail Detention Hearing. Mercer County Court is located at 400 South Warren St in Trenton. Media and supporters are encouraged to attend.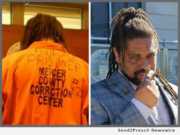 TRENTON, N.J., June 21, 2017 (SEND2PRESS NEWSWIRE) -- Is orange the new green? Cannabis activist, cancer patient and self-proclaimed "Superhero of the Potheads" Ed Forchion aka "NJ Weedman" might well be pondering this dilemma as he sits out his "Hunger Strike for Bail" protest in New Jersey's Mercer County Jail.