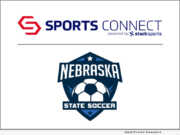 OMAHA, Neb. /Massachusetts Newswire - National News/ -- Nebraska State Soccer (NSS), the governing body for US Youth Soccer in the state, has announced its move back to Sports Connect powered by Stack Sports as the Exclusive Technology and Online Registration Provider for the state. NSS previously partnered with Stack Sports for six years before exploring other options for the 2020-2021 season.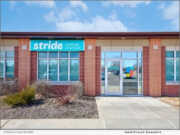 OMAHA, Neb. /Massachusetts Newswire - National News/ -- Stride Autism Centers ("Stride"), a provider of evidence-based therapy for preschool-age children with autism, is thrilled to announce two new convenient locations in Nebraska. Enrollment for children ages 2-6 has begun for the Lincoln clinic, located at 4545 S 86th St, Suite 101, and for the Omaha clinic, located at 310 Regency Pkwy #115.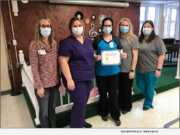 OMAHA, Neb. /Massachusetts Newswire - National News/ -- Encounter Telehealth awarded their partner facilities 'Certificates of Excellence in Mental Health Care' for their perseverance and dedication to the mental health needs of their residents throughout the COVID-19 pandemic.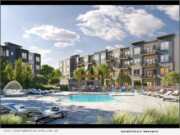 OMAHA, Neb., Jan. 19, 2021 (SEND2PRESS NEWSWIRE) -- SB Communities, LLC, owned by Jerry Slusky and Bob Batt, is a privately-owned real estate development company known in Nebraska and Iowa for its focus on building new, first-class apartment communities since 2013, specializing in identifying Midwest communities with populations of around 50,000 where there is a particular need for amenity-filled apartments.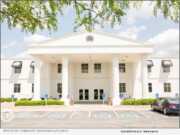 OMAHA, Neb., Nov. 4, 2020 (SEND2PRESS NEWSWIRE) -- DC Centre Banquet Facility today is opening up entry submissions to give away an estimated $30,000 wedding. This wedding giveaway, called the Free 'I Do' Contest and sponsored by Dinner4Two, is their way of giving back to their community after a difficult 2020. Anyone who has been affected by COVID-19 and is wanting to get married is encouraged to enter.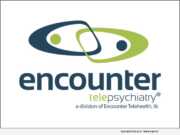 OMAHA, Neb., July 14, 2020 (SEND2PRESS NEWSWIRE) -- Encounter Telehealth joined 340 organizations in signing a letter urging Congressional leaders to make telehealth flexibilities catalyzed by the COVID-19 pandemic permanent. This multi-stakeholder letter is represented by leaders in a wide range of healthcare industries from all 50 states, the District of Columbia, and Puerto Rico.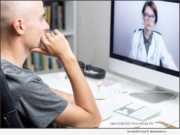 OMAHA, Neb., Sept. 20, 2019 (SEND2PRESS NEWSWIRE) -- Encounter Telehealth, along with a number of healthcare stakeholders, submitted a letter with comments on the Drug Enforcement Administration's (DEA) implementation of a Special Registration provision for telehealth under the Ryan Haight Act.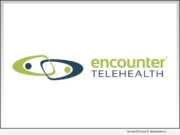 OMAHA, Neb., Sept. 10, 2019 (SEND2PRESS NEWSWIRE) -- An Encounter Telehealth analysis of 40 skilled nursing facility partners in Iowa revealed a 6.7% reduction in the use of anti-psychotics. This reduction occurred after an average of 14 months of partnering with Encounter on psychiatric care. The national average was less than a 4% reduction during the same period.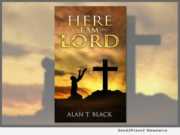 OMAHA, Neb., Feb. 12, 2018 (SEND2PRESS NEWSWIRE) -- Alan T Black announces the launch of his new book, "Here I am Lord" (ISBN: 978-1982057282). The book primarily answers the call of the Lord and helps readers get closer to the Lord. The book comprises 35 different essays and it illustrates some of the best tools which can be used to help you come closer to the Lord.